Oscar Index: 'Zero Dark' Domination & McConaughey's 'Magic' Moves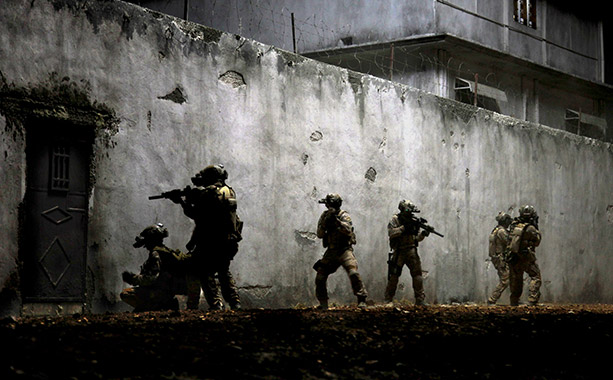 By seemingly all accounts, Daniel Day-Lewis' nomination is a lock and the Best Actor race his to lose. But as is his Lincoln, so is the rest of the likely Best Actor field "clothed in immense power." According to The Los Angeles Times blog The Envelope's "Buzzmeter," Independent Spirit Award-nominee John Hawkes (The Sessions) and Joaquin Phoenix (The Master) are "Best Bets" to be nominated. Bradley Cooper, another Spirit award-nominee, could ride Silver Lining love into the slot that was earmarked for Denzel Washington (Flight), especially after being named Best Actor Wednesday by the NPR.
1. Daniel Day-Lewis (Lincoln)
2. Bradley Cooper (Silver Linings Playbook)
3. Hugh Jackman (Les Miserables)
4. Joaquin Phoenix (The Master)
5. John Hawkes, (The Sessions)
Ones to watch: Richard Gere (Arbitrage), Anthony Hopkins (Hitchcock), Bill Murray (Hyde Park on Hudson), Jean Louis Trintingnant (Amour), Denzel Washington (Flight)
The Best Actress field is nowhere near as inevitable. Critics are besotted with Jennifer Lawrence (Silver Linings Playbook) but she will have formidable competition in Jessica Chastain, also a previous Oscar-nominee, who has distinguished herself in supporting roles and is poised to finally reap the rewards. She carries Zero Dark Thirty raved The Daily Beast's Marlow Stern, "a Herculean task, but she pulls it off." Quvenzane Wallis, a non-professional who was six when she starred in Beasts of the Southern Wild (she's now 9) is fresh off her Independent Spirit Award nomination and has the added irresistible marketing hook of possibly becoming the youngest Oscar-nominee ever, while the venerable Emmanuelle Riva (Amour), who will turn 86 on Oscar night, could become the oldest.
Critics continue to push Marion Cotillard for Rust & Bone. Oscar-winner Helen Mirren, in the more widely seen Hitchcock, might have an edge for a nomination, but a tsunami-like buzz is building for Naomi Watts (The Impossible).The tepid response to Anna Karenina seems to have stalled Keira Knightley's momentum. But Rachel Weisz, with her surprise NYFCC nomination, must be added to the conversation. Writing in Variety last week, Ralph Fiennes praised, "The beauty of Rachel Weisz's performance…is in its interior life. Every nuance and shift of emotion is profoundly felt."
1. Jennifer Lawrence (Silver Linings Playbook)
2. Jessica Chastain (Zero Dark Thirty)
3. Quvenzane Wallis (Beasts of the Southern Wild)
4. Marion Cotillard (Rust & Bone)
5. Helen Mirren (Hitchcock)
Ones to watch: Keira Knightley (Anna Karenina), Laura Linney (Hyde Park on Hudson), Emmanuelle Riva (Amour), Naomi Watts (The Impossible), Rachel Weisz (Deep Blue Sea)
Next: Best Supporting Actor & Actress