Slamdance Film Festival Sets 2013 Competition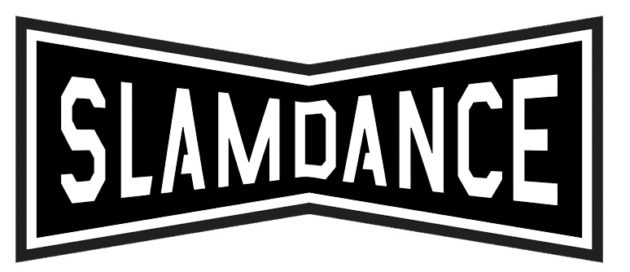 Slamdance set its competition lineup Wednesday with 12 Narrative titles and 10 documentaries joining the film festival's roster at the 19th annual event which coincides with the Sundance Film Festival in Park City, UT. This year, 13 World Premieres and seven U.S. debuts will screen in competition, chosen out of 5,000 submissions.
"Our goal is to showcase exhilarating filmmaking with a revolutionary take on our world," commented Slamdance president and co-founder Peter Baxter on the festival website. "These filmmakers have a tremendous ability to innovate, explore and revitalize the independent filmmaking landscape."
The 2013 Slamdance Film Festival will take place January 18 - 24.
The festival's competition lineup follows with descriptions and credits provided by Slamdance.
NARRATIVE FEATURE COMPETITION:
The Narrative Competition is comprised of American and International productions. All 12 films are feature debuts with budgets of less than $1 million, and were programmed entirely from blind submissions.
Best Friends Forever/ Director: Brea Grant, Screenwriters: Brea Grant, Vera Miao (USA) World Premiere
Harriet and Reba hit the road in this darkly comedic apocalypse tale that explores the boundaries of friendship, the danger of hipsters, and nuclear fallout. Cast: Brea Grant, Vera Miao, Sean Maher, Glen Powell, Kit Williamson, Alex Berg, Alex Fernie, Stacey Storey
Big Words/Director and Screenwriter: Neil Drumming (USA) World Premiere
A lively drama that captures members of a once-promising hip-hop group, now in their late 30's, as they struggle with regret, disappointment, and change on Election Night 2008. Cast: Darien Sills-Evans, Dorian Missick, Gbenga Akinnagbe, Yaya Alafia, Zachary Booth, Amir Arison, Jean Grae
The Court of Shards/ Director and Screenwriter: Jan Eilhardt (Germany) World Premiere
In this experimental narrative, two disabled women fight in their own way to maintain their independent loves and lives against an overpoweringly caring family. Cast: Caroline Fricke, Silvia Giehle, Natalia Bondar, Frank Hoffmann, Doris Egbring-Kahn
The Dirties/ Director: Matt Johnson, Screenwriters: Matt Johnson, Evan Morgan, Josh Boles (Canada) World Premiere
Two best friends think it would be funny to make a movie about getting revenge on the bullies at their school. One of them isn't joking. Cast: Matt Johnson, Owen Williams, Krista Madison, David Matheson, Brandon Wickens, Josh Boles, Alen Delaine, Jay McCarrol
Fynbos/ Director: Harry Patramanis, Screenwriters: Harry Patramanis, Jonathan Glatzer (South Africa) US Premiere
On a lavish and remote property, within the walls of a glass house, six lives intersect and lay bare their secrets and psyches in this twisting drama. Cast: Jessica Haines, Warrick Grier, Cara Roberts, Chad Philips, Susan Danford, Sthandiwe Kgoroge, John Herbert
Billy Chen Presents: Ghost Team One/ Directors: Ben Peyser, Scott Rutherford, Screenwriters: Andrew Knauer, Arthur Pielli, Scott Rutherford, Ben Peyser (USA) World Premiere
A subversive, comedic take on the found footage genre, where two roommates deathly afraid of ghosts both fall in love with a girl who believes their home is haunted. Cast: Carlos Santos, Fernanda Romero, J.R. Villarreal, Meghan Folcone, Tony Cavalero, James Babson, Scott MacArthur, Craig Stott
Hank and Asha/ Director: James E. Duff, Screenwriters: James E. Duff, Julia Morrison (USA) World Premiere
In this voyeuristic love story, an Indian student in Prague and a lonely New Yorker correspond online through video letters – two strangers aching for human connection in a hyper-connected world. Cast: Andrew Pastides, Mahira Kakkar
He's Way More Famous Than You/ Director: Michael Urie, Screenwriters: Halley Feiffer, Ryan Spahn (USA) World Premiere
A struggling actress will stop at nothing to get her movie made in this sharp comedy, bolstered by absurdist touches and a bravura lead performance. Cast: Halley Feiffer, Ryan Spahn, Tracee Chimo, Jesse Eisenberg, Mammie Gummer, Michael Urie, Ralph Macchio , Natasha Lyonne, Ben Stiller
Joy De V./ Director and Screenwriter: Nadia Szold (USA) World Premiere
An expressionistic, gritty look at the intersection of madness and love that follows a young con-artist who wakes up to discover his pregnant wife is missing. Cast: Evan Louison, Claudia Cardinale, Josephine de La Baume, Iva Gocheva, Victoria Imperioli
Kohlhaas/ Director and Screenwriter: Aron Lehmann (Germany) US Premiere
An obsessed director and his cast seek to adapt the true story of a 16th-century revolutionary when their actions behind the scenes begin to mimic the book's subject. Cast: Robert Gwisdek, Jan Messutat, Thorsten Merten, Rosalie Thomass, Michael Fuith, Heiko Pinkowski
Visitors/ Director: Constanze Knoche, Screenwriters: Leis Bagdach, Constanze Knoche (Germany) US Premiere
Three adult siblings are surprised by their parents' announcement that they are cutting off finances in this commanding and evocative look at the oppressive results of stasis. Cast: Uwe Kockisch, Corinna Kirchhoff, Irina Potapenko, Jakob Diehl, Anne Muller, Anjorka Strechel, Bernhard Schütz, Andreas Leupold, Janusz Kocaj, Mehdi Nebbou
What Isn't There/ Director: Marie Jamora, Screenwriters: Marie Jamora, Ramon De Veyra (Philippines) US Premiere
In this lyrical exploration of love, music and expression, a self-imposed mute returns home for Christmas and the anniversary of his twin brother's accidental death. Cast: Dominic Roco, Annicka Dolonius, Boboy Garrovillo, Dawn Zulueta, Felix Roco, Alchris Galura, Mercedes Cabral, Marc Abaya
DOCUMENTARY FEATURE COMPETITION:
The Documentary Competition is comprised of American and International productions. All 10 films are directorial debuts with budgets of less than $1 million, and were programmed entirely from blind submissions.
Battery Man/ Directors and Screenwriters: Dusan Saponja, Dusan Cavic (Serbia) US Premiere
Thanks to the powers he discovered by accident, Biba Struja has spent his entire life experimenting with electricity and proving to himself and others that it cannot harm him. Cast: Slavisa Pajkic
Bible Quiz/ Director: Nicole Teeny (USA) World Premiere
Seventeen-year-old Mikayla memorizes books of the Bible on her quest to win the National Bible Quiz Championship and the heart of JP, her quiz team captain. The film explores coming of age in the face of faith, doubt, fierce competition and teen love. Cast: Mikayla Irle, JP O'Connor, Christopher Teeny, Brandon Duffy, Rich Nelson, Rachel Dawson, Rachel Holley, Gary Irle
The Bitter Buddha/ Director: Steven Feinartz (USA)
Cult-Comic Eddie Pepitone's life is on display in this unhinged portrait of creativity, enlightenment and rage. Cast: Eddie Pepitone, Zach Galifianakis, Sarah Silverman, Patton Oswalt, Sean Conroy, Paul Provenza, Dana Gould, Marc Maron
The Brotherhood of the Traveling Rants/ Directors: Gavin McInnes, Steve Durand, Bryan Gaynor (USA/Canada) World Premiere
'Godfather of hipsterdom' Gavin McInnes goes on a stand-up comedy tour with his best friend from high school and things go from bad to worse to downright catastrophic. Cast: Gavin McInnes, Steve Durand, Bryan Gaynor
The Institute/ Director: Spencer McCall, Screenwriters: Uriah Findley, Spencer McCall (USA)
Is it a cult? Is it a game? Or is it a life-changing adventure? Cast: Daniel Shoup, Arye Michael Bender, Carolee Gilligan Wheeler, Garland Glessner, Michael Wertz, Kiyomi Tanouye, Geordie Aiken, Jeff Hull
The Last Shepherd/ Director and Screenwriter: Marco Bonfanti (Italy) US Premiere
Renato, the last traveling shepherd left in Milan, has a dream – get to the inaccessible center of the city to meet the children who have never seen a flock of sheep. Cast: Renato Zucchelli, Piero Lombardi, Lucia Zucchelli, Patrizia Frisoli, Hedy Krissane, Barbara Sorrentini (voice)
My Name is Faith/ Directors: Jason Banker, Jorge Torres-Torres, Tiffany Sudela-Junker (USA) US Premiere
Faith, a 13-year-old girl who suffers from Reactive Attachment Disorder, attempts to heal from the trauma inflicted by her birthmother's lifestyle.
Running Wild: The Life of Dayton O. Hyde/ Director: Suzanne Mitchell (USA) World Premiere
The inspiring journey of a remarkable cowboy who triumphs in his quest to protect wild horses and the American West. Cast: Dayton O. Hyde
Where I Am/ Director and Screenwriter: Pamela Drynan (Ireland) World Premiere
The courageous story of Gay American writer Robert Drake and his struggle to recover and return to the scene of a crime in Ireland, where, he was left for dead more than 10 years ago. Cast: Robert Drake
Without Shepherds/ Director: Cary McClelland (Pakistan/USA) World Premiere
Six bold individuals struggle to find their role in the turbulent waters of Pakistan and build a better tomorrow. Cast: Vaneeza Ahmad, Arieb Azhar, Abdullah Khan, Imran Khan, Ibrahim Waheed, Laiba Yousafzai