Skyfall U.K.'s Biggest Film Ever; Matt Damon Eyes George Clooney Pic: Biz Break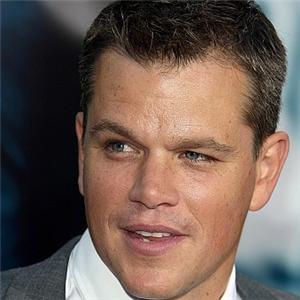 Skyfall has overtaken the likes of Avatar in Britain at the box office. Also in Wednesday's round-up of news, Matt Damon is a possible addition to a George Clooney-directed period drama; Les Misérables is set for Xmas Imax bow; the Academy will honor Pedro Almodovar; and the Dubai International Film Festival is removing pro-Syrian ruler filmmakers films from its roster.
Skyfall is U.K.'s Highest Grossing Film of All Time
In 40 days of release, the 23rd James Bond movie has grossed $151,795,059 to become the highest grossing film in Great Britain ever, overtaking previous records set by Avatar. Directed by Sam Mendes, Skyfall opened in 587 U.K. theaters on October 26th, Deadline reports.
Matt Damon Eyes George Clooney's Monuments
Damon is in negotiations to join period drama The Monuments Men, which will be directed by George Clooney in January in Europe. Along with the two, the film will star Daniel Craig, Bill Murray, Cate Blanchett, Jean Dujardin, John Goodman, Hugh Bonneville and Bob Balaban. The story "confronts the final chapter of Germany's rule, which came down to the absolute destruction of everything that makes a culture keep its standing, including the lives that are lost and the sacrifices that are made," Deadline reports.
Les Misérables to Bow in Select Imax Theaters
The film will open in select Imax theaters in New York, L.A., Toronto and Montreal the same day as its nationwide Christmas-day release. It will have an extensive Imax roll out internationally in January, Variety reports.
Academy to Honor Pedro Almodovar in London
Oscar-winning Spanish director Pedro Almodovar will be honored by the Academy of Motion Picture Arts and Sciences in the British capital. Special guests will include his brother Agustin Almodovar, filmmaker Stephen Frears, fashion designer Jean-Paul Gaultier, singer Alberto Iglesias and scriptwriter Peter Morgan, THR reports.
Dubai and Cairo Film Fests Remove Pro-Syrian Ruler Films
The Dubai International Film Festival dropped Basil al-Khatib's historical drama Mariam, Abdul Latif Abdul Hamid's The Lover and Joud Said's My Last Friend from its official selection this year after protests from the Arab film community due to the directors' support for Syria's dictator, Bashar al-Assad. Dubai takes place December 9 - 16. Screen reports.