WATCH: James Spader Lobbies For 'Lincoln And Name-Checks His Favorite President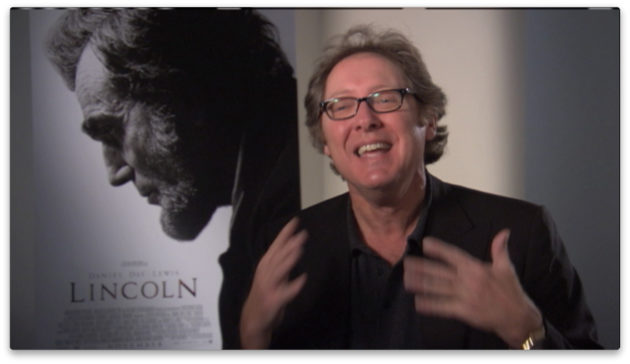 James Spader doesn't just make a great lobbyist in in Lincoln. The actor, who provides welcome moments of comic relief as William N. Bilbo — the Democratic operative whose methods of persuasion prove invaluable to the passage of the 13th Amendment — gave an answer befitting a contemporary Beltway arm-twister when I asked him to name his favorite president. Noting that President Obama had just seen Lincoln "and had wonderful things to say about it," Spader replied: "So, of course my favorite president today is, without a doubt, Barack Obama."
During a surprisingly honest discussion about the film, Spader talked about the kind of lobbying that's done in Washington today versus the kind his character was involved in during Lincoln's time. He also briefly addressed another kind of lobbying: the kind that takes place every year around this time in the run-up to the Academy Awards.
Check out the videos below to see why Spader, ever charming, really does make the perfect lobbyist:
[youtube http://www.youtube.com/watch?v=0XC0UqMpFeY&w=640&h=360]
Lincoln is now playing in theaters, and is a major Oscar contender.
Follow Movieline on Twitter. 
Follow Grace Randolph on Twitter.