Wranglers Say 'Hobbit' Animals Suffered Gruesome Deaths On 'Death Trap'-Ridden Farm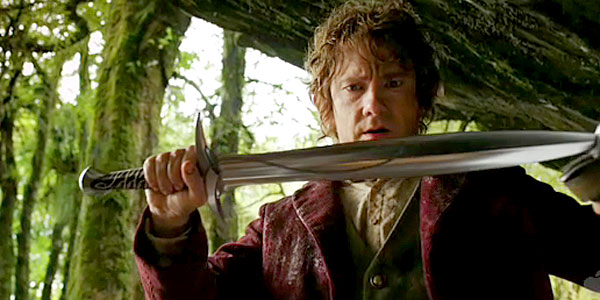 Let us weep for Rainbow the miniature Hobbit pony, whom animal wranglers on Peter Jackson's Hobbit trilogy say was the first of 27 animals to die while being housed on a production farm filled with "death traps."

"When I arrived at work in the morning, the pony was still alive but his back was broken. He'd come off a bank at speed and crash-landed," wrangler Chris Langridge told the AP. "He was in a bad state."
Langridge and fellow former and current Hobbit animal wranglers aim to blow the lid off of what they allege were unsafe housing conditions for their animal charges, up to 150 of which were kept at the same Wellington, NZ farm during Hobbit filming.
The American Humane Association monitored animal safety on set and investigated the farm following the first few animal deaths, making safety recommendations that were subsequently employed by the production company. Still, it's hard to ignore the gruesome details of how some of the Hobbit horses, goats, and chickens died. Pour out some mead for these poor creatures, who are grazing for eternity in the Middle Earth in the sky:
- Rainbow the miniature, euthanized after suffering a broken back
- Claire the horse, who was found with her "head submerged in a stream after it fell over a bluff."
- Zeppelin the horse, whose records say died from natural causes, but: "Smythe said the horse was bloated and its intestines were full of a yellow liquid; he believes it died of digestive problems caused by new feed."
- Six goats and six sheep who perished "after falling into sinkholes, contracting worms or getting new feed after the grass was eaten."
- Twelve chickens who were mauled to death by dogs.
- Doofus the horse and Molly the horse, who actually survived after cutting themselves on fencing.
Jackson's camp, meanwhile, is downplaying the death toll. "We do know those deaths were avoidable and we took steps to make sure it didn't happen again," said Jackson's rep. PETA is planning protests at the Hobbit premieres in New Zealand later this month and in the U.S. and the U.K. prior to the December release of The Hobbit: An Unexpected Journey.
[AP via EW]