WATCH: 'Twilight''s Last Gleaming? Stars at 'Breaking Dawn 2' NY Premiere Say Maybe Not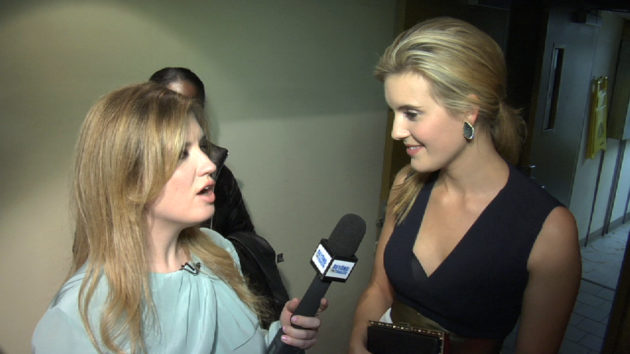 The Twilight film franchise may have worked its way through Stephenie Meyer's books, but that doesn't necessarily mean it's over. Just watch my red-carpet interview with Elizabeth Reaser at Thursday night's New York premiere of Breaking Dawn — Part 2. The actress, who plays Esme Cullen, suggests that there may be more life in store for this undead saga. Other stars of the blockbuster franchise get misty over the final film and how awesome their fans are.  They also share their thoughts on the movie's surprise ending, which is different from Meyer's book. Watch my red carpet interviews below to find out!
The premiere, which was hosted by The Cinema Society and Samsung Galaxy, drew cast members Ashley Greene, Kellan Lutz, Dakota Fanning, Peter Facinelli, Maggie Grace and Mackenzie Foy as well as Howard  Stern and his wife Beth, Jennifer Esposito and Tony Danza and Diane Neal.  After the screening at the Landmark Sunshine Cinema on Manhattan's Lower East Side, guests partied at a new appropriately named night spot on the Bowery, Finale.
Follow Movieline on Twitter. 
Follow Grace Randolph on Twitter.