Helen Hunt To Receive Palm Springs Fest Fete; Robert Downey Jr's 'Pinocchio' Moves Forward: Biz Break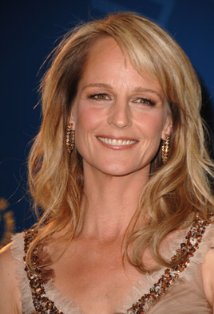 Also in Friday's news round-up, the studio suits are jubilant on Skyfall's box office prospects; Ted passes a b.o. milestone and a quick look at the weekend's new Specialty Releases including Silver Linings Playbook and Anna Karenina.

Helen Hunt to Receive Palm Springs Film Festival Fete
The possible Oscar contender will receive the Spotlight Award at the 24th Palm Springs International Film Festival on January 5th. In The Sessions, Hunt plays a therapist who helps a 38-year-old man, who has lived most of his life in an iron lung, lose his virginity for the first time, THR reports.
Jane Goldman to Write Pinocchio for Robert Downey Jr.
Tim Burton will direct the pic which has been in the works for months. Goldman's hire will likely bring the "courtship" to a close. The story revolves around the children's classic. Downey will play Geppetto, the woodcarver who creates the puppet who wants to become a real boy, THR reports.
Skyfall to Exceed $800M Worldwide
MGM expects the latest James Bond to be the highest grossing film in the franchise of all time. Additionally, the Blu-ray package, Bond 50: The Complete 22 Films Collection was a "tremendous success at retail," Deadline reports.
Ted Crosses $500 Million Mark
The R-rated comedy is Universal's highest rated film of 2012, crossing the $500 million mark worldwide, beating Todd Phillips' The Hangover which took in $467.4 million, THR reports.
Specialty Preview: Anna Karenina, Silver Linings Playbook, Price Check, Mea Culpa Maxima
More Oscar contenders are lined up at the specialty gate this weekend, most notably The Weinstein Company's Silver Linings Playbook,, whose strategy has evolved in the run-up to Friday's launch. The title will start with a handful of bookings before expanding gradually into wide release. Focus Features' hopeful Anna Karenina will also hit the same number of cinemas in its initial outing, targeting women and the art-house crowd, Deadline reports.