Tarantino On Pam Grier In 'XX' Retrospective: 'I Wanted To Be Josef Von Sternberg To Her Dietrich'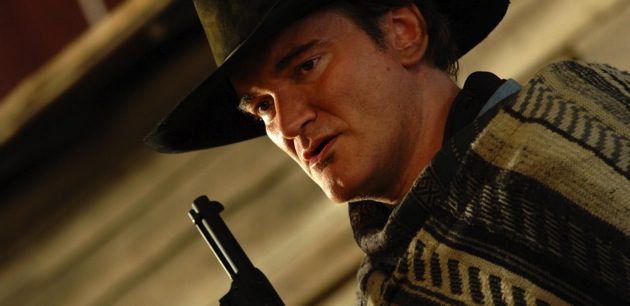 If Quentin Tarantino's demonstrative hand gestures don't distract you too much, here's an interesting clip in which the Django Unchained director discusses the influence that crime novelist Elmore Leonard had on his formative years as a screenwriter and filmmaker, as well as his appreciation of actress Pam Grier. Rolling Stone posted this exclusive video, which is part of the bonus material included in  Tarantino XX, a 10-disc Blu-Ray box set that collects the eight movies from the first 20 years of his career:  Reservoir Dogs, True Romance, Pulp Fiction, Jackie Brown, both Kill Bill films, Death Proof and Inglourious Basterds.
In what appears to be a Film Independent Q&A on Tarantino's 1997 film Jackie Brown, which was adapted from a Leonard novel, the filmmaker explains that he used to read the writer's books and "adapt them into movies in my mind," asking himself: "How would I turn this into a movie?"  He adds that engaging in that mental exercise, "years before I could ever afford to make a movie, really..helped me with my structure."
There's also a curious moment at the end of the clip where Tarantino talks about wanting "to be Josef von Sternberg" to Pam Grier's "Dietrich."  While I appreciate Tarantino's appreciation of Grier's talent, I think that line says more about him than her. Von Sternberg made the little known Marlene Dietrich a star when he cast her in The Blue Angel and then worked with her for five more films. Grier was hardly an unknown when Tarantino began working with her. Thanks to her roles in Coffy and Foxy Brown , Grier was already a cult icon. Tarantino merely reminded us of that. He also didn't exactly make her a star.
Follow Frank DiGiacomo on Twitter.
Follow Movieline on Twitter.