Glimmers Of Gold: Let The Oscar Index Begin!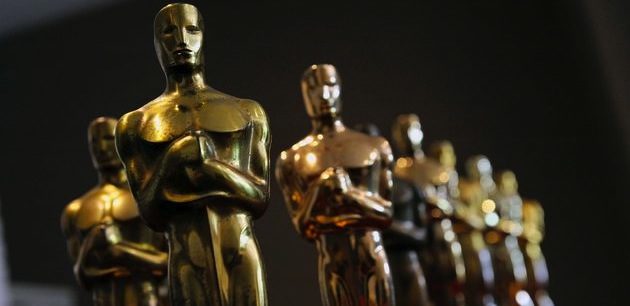 Movieline Ranking: 2013 Oscar for Best Picture Front-Runners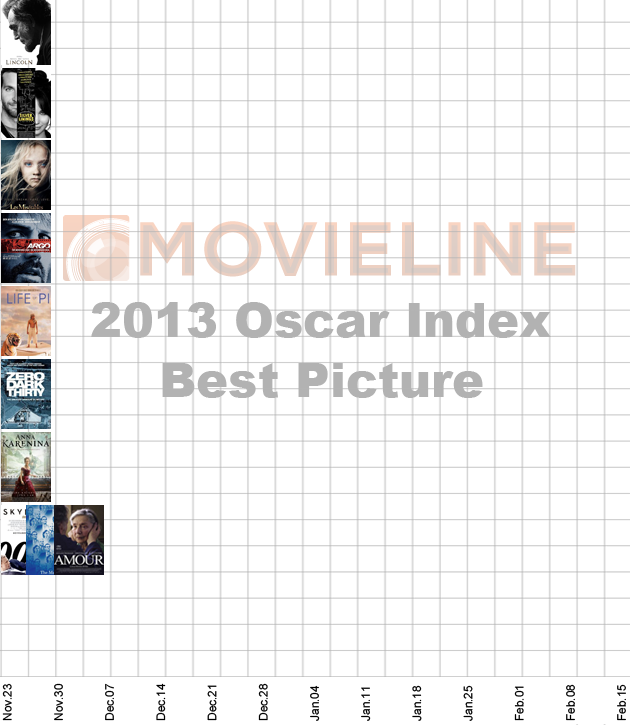 1. Lincoln
2. Silver Linings Playbook
3. Les Misérables
4. Argo
5. Life of Pi
6. Zero Dark Thirty
7. Anna Karenina
8. The Master (tie)
9. Skyfall (tie)
10. Amour (tie)
Methodology: Each editor's choices were weighted based on their placement in the list.  Movies that placed first on the lists received a value of 10, for instance, while those that placed 10th got one point.  Each film's scores were tallied and then divided by three. For instance, Lincoln< scored two 10s and a 9 for a total score of 29. Divided by three it received a high score of 9.7. 
Agree/disagree with Movieline's rankings? Leave your own Oscar prognostications below!
Follow Frank DiGiacomo on Twitter.
Follow Movieline on Twitter. 
Pages: 1 2