One Of James Marsden's Famous Friends Messed With His IMDb Bio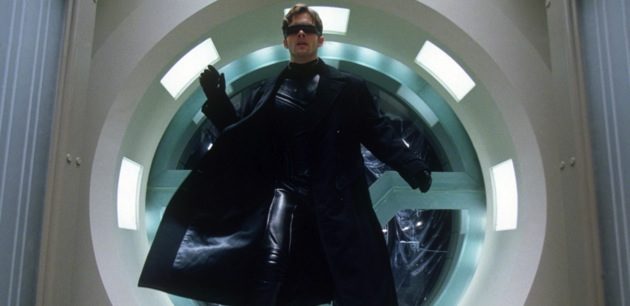 James Marsden is not a Barry Manilow fan, no matter what you may have read in his IMDb.com bio. In an interview with The Hollywood Reporter, the Bachelorette actor explains that he's the victim of "a famous actor friend of mine"  who "likes to go into other people's bios and add things."
Marsden won't identify the guy, but apparently, the wiseacre managed to get the usually reliable IMDb to embellish the Enchanted actor's bio with the erroneous tidbit that Marsden was a big fan of the "Copacabana" crooner. As a result, Marsden has had to field frequent questions on the subject, most recently when Access Hollywood's Billy Bush asked him about Manilow at the Napa Valley Film Festival on Nov. 9.
A spokesperson for IMDb told THR that information submitted to the site "goes through a series of consistency checks before it goes live,"  but that given "the sheer volume of the information, occasional mistakes are inevitable, and, when reported, they are promptly fixed."
The Manilow reference does appear to have been removed from IMDb, but why do I feel like it's only a matter of time before the bio bandit strikes again.
Follow Frank DiGiacomo on Twitter. 
Follow Movieline on Twitter.