NY Veterans Screen Powerful 'Happy New Year' About G.I. Suicide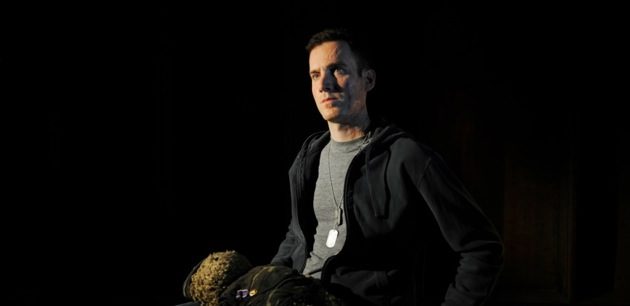 Post-traumatic stress syndrome and the epidemic of suicide among Iraq and Afghanistan war veterans are not exactly popular subjects with the military community — or  civilians, for that matter — but first-time filmmaker K. Lorrel Manning and actor/producer Michael Cuomo have made a tough, honest film that should spark plenty of debate over these issues. 
On Monday evening, the duo's movie Happy New Year premiered in New York with a pair of special Veterans Week screenings and a reception at the Disney Screening Room on Park Avenue.  Movieline Managing Director Gerry Byrne, producer Fred Zollo and Help USA Chairman Maria Cuomo Cole hosted the event, which was attended by veterans, active duty personnel and their families.
Michael Cuomo gives a searing performance in Happy New Year as a physically and emotionally scarred veteran who returns from combat in Iraq to find that an even tougher battle — to regain his health, his dignity and his sense of self — awaits him with little help from the government that sent him to war.
After the screening, Manning told the crowd that a chance encounter with Purple Hearts, Nina Berman's book of photos of wounded Iraq war vets, inspired the film.  The director also explained that he wanted Happy New Year to be "an apolitical film" that would convince "other veterans to be okay with saying, 'I'm not okay.'"
The movie opens Dec. 7 in New York and Manning and Cuomo say they intend to eventually expand to other cities theatrically and via video on demand.
Follow Frank DiGiacomo on Twitter. 
Follow Movieline on Twitter.