Next 'Hunger Games'? Sam Raimi & Rob Tapert Acquire Multipicture Rights To 'Angelfall'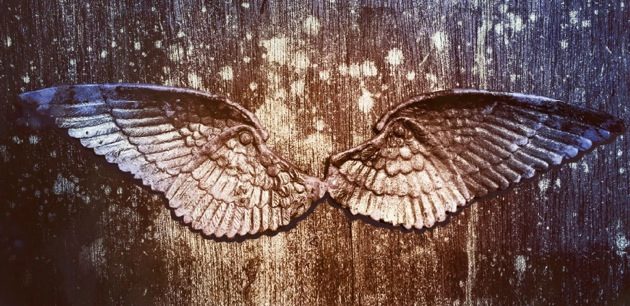 Sam Raimi and Rob Tapert are shifting their attention from Evil Dead to Angels of the Apocalypse.  The filmmakers have teamed up with Good Universe  to acquire multipicture rights to Susan Ee's bestselling Amazon Publishing book series, Angelfall. The project sounds like it has the potential to be a Hunger Games-type franchise.  
Raimi and Tapert will produce while Good Universe principals Joe Drake and Nathan Kahane will take executive producer credits for what the players obviously envision as a film franchise. Lucy Stille of Paradigm brokered the deal.
Ee, a lawyer-turned-writer, initially self-published Angelfall, and after being courted by a number of publishing houses chose to have her debut novel released through Amazon Children's Publishing. The book became an instant success, topping Amazon's Most Wished For Teen Book list and ranking fourth on the Young Adult best seller list just behind the Hunger Games trilogy.  She will publish a second Angelfall book in fall 2013.
If you're not familiar with the universe Ee has created, here's the Angelfall synopsis that was included in the announcement. Do I detect a whiff of Legion in the plot?
Six weeks after angels of the apocalypse descend to demolish the modern world, street gangs rule the day while fear and superstition rule the night. When warrior angels fly away with a helpless little girl, her seventeen-year-old sister Penryn will do anything to get her back… even if that means making a deal with an enemy angel Raffe, a warrior who has been left bleeding and wingless.  Having only each other to rely on for survival, the two journey towards the angel's stronghold where she must risk everything to rescue her sister and he must decide whether to put himself at the mercy of his enemies for the chance to be made whole again.
Follow Frank DiGiacomo on Twitter.
Follow Movieline on Twitter.