Eddie Murphy Passes 'Beverly Hills Cop' Torch To Brandon T. Jackson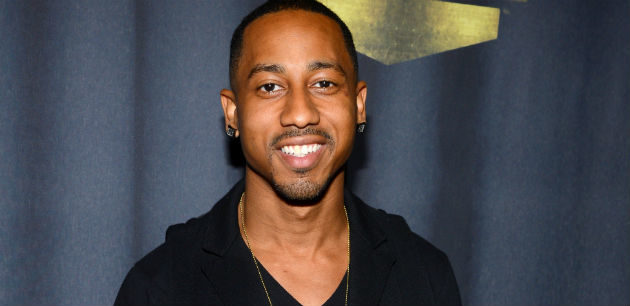 Cue up the "Axel F": Tropic Thunder actor Brandon T. Jackson has landed the lead in CBS's Beverly Hills Cop reboot, which producers plan to bring back as a series for TV under the guidance of original star Eddie Murphy and The Shield's Shawn Ryan.

Murphy, who will executive produce and act in the series pilot, will reprise his role as the wisecracking, transplanted cop Axel Foley while Jackson will play Foley's police officer son. Per Deadline:
The series centers on Axel Foley's blue-collar police officer son, Aaron (Jackson), who helps take down the criminal elements of the rich and famous in Beverly Hills while trying to escape the shadow of his larger-than-life father. Murphy will reprise his role as Axel in the pilot and may recur if the pilot goes to series.
And look — Jackson's already a part of the Beverly Hills Cop family! (Pictured below: Judge Reinhold and Jackson at Spike TV's "Eddie Murphy: One Night Only" event earlier this month.)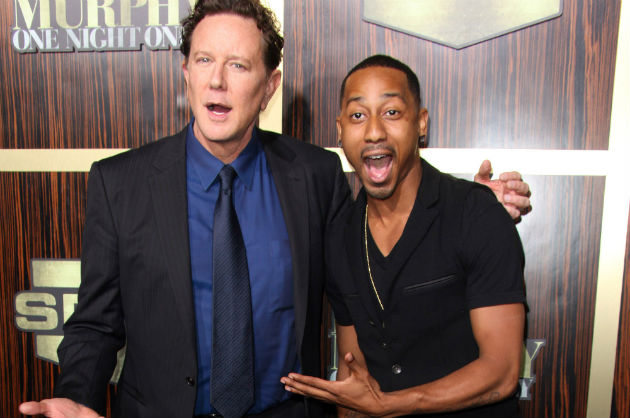 If this Beverly Hills Cop reboot business is happening, I'm glad it's someone like Jackson, one of the more consistently hilarious actors of his class, getting the big shot. Because if there's some other young up-and-comer fit to step into Murphy's shoes, it's probably Jackson. Also: Alpha Chino Forever.
[via Deadline]