Alan Cumming Fights For The Child In 'Any Day Now' Trailer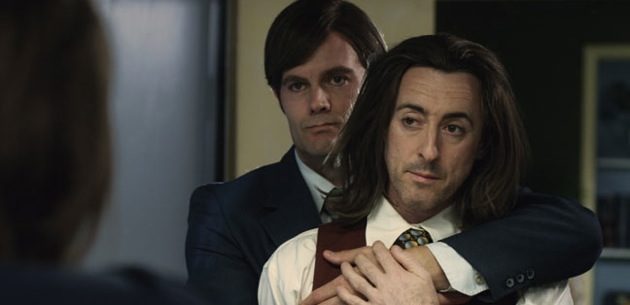 The trailer opens with a gender-bending Alan Cumming meeting a guy at a cabaret, but the frivolity appears to end there. After the pair get together with his closeted lawyer partner, Cumming's Rudy befriends a developmentally disabled adolescent who is being neglected by his mother. The story goes from there in what turns out to be a fight for civil rights and the welfare of a child.

Director Travis Fine's Any Day Now won Audience Awards at the Chicago, Provincetown, Tribeca and Woodstock film festivals in addition to other wins in Seattle and Outfest.
Official Log-line:
Inspired by a true story and touching on legal and social issues that are more relevant now than ever, Any Day Now tells a story of love, acceptance, and creating your own family. In the late 1970s, when Marco (Isaac Leyva), a teenager with down syndrome who's been abandoned by his mother, is taken in by committed couple Rudy (Alan Cumming) and Paul (Garret Dillahunt), he finds in them the family he's never had.  However, when their unconventional living arrangement is discovered by the authorities, Rudy and Paul must fight a biased legal system to adopt the child they have come to love as their own.
Music Box Films will release Any Day Now in theaters December 14th.
Watch the video on YouTube