Bond Girl To Bad Girl: 'Skyfall' Siren Bérénice Marlohe Hints She's Going Gangster For Next Film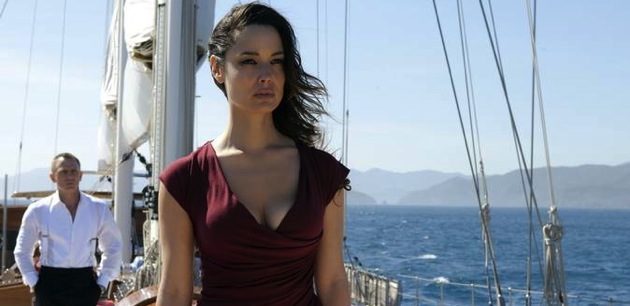 Bérénice Marlohe moves through Skyfall with the beauty and grace of a panther, and  there's a reason for that. In an interview with Movieline, the 33-year-old French-Chinese-Cambodian actress, who plays  the femme fatale Sévérine in Skyfall,  says she based her character, in part, on a mythical creature that was part-snake, part-dragon and part-jungle cat.
Figuratively speaking, of course.  Like all actresses who share screen and bedroom time with 007, Marlohe is beautiful in an exotic and ethereal way,  but, as the conversation below suggests, she would rather be celebrated for playing a bad girl than a Bond Girl.
Movieline: What is the essence and significance of being a Bond Girl for you? 
Marlohe: Honestly,  I never took into consideration this title 'Bond Girl' while creating my character, because, it's a beautiful title, but it's so abstract. You can't start there. When I think Bond girl, I see women in bathing suits. That is not enough. Also, I was so focused on creating a real human being — but on a surreal level — that I totally forgot about the Bond Girl stuff. Perhaps five years from now, when I see the movie again, I'll think, Ah, yes, I am in the Bond movie, so I am a a Bond girl. But it was very far from me when I making the movie.
You've said that your performance as  Sévérine in Skyfall was inspired by music. What was on your playlist? 
Because I did a lot of piano from 10 to 18 years old, I feel a strong connection with music, whether it is classical, like Mozart's Requiem, or rock or pop. It's so powerful. You connect directly with the whole universe.  So, I listen to music a lot on sets because, it puts me right away into a mood and world that the scene requires.
For this movie, I used a lot of the music from 300 because it gave me that feeling of power and animal strength. I listened a lot to Shirley Bassey, who I discovered on YouTube while I was researching the part.  She's so powerful and glamorous, and there is a lot of light in her being and her voice. Grace Jones, too. What a voice.  I feel connected to these women, and this gives me some quality of being present and full of strength. I used a lot of heavy metal stuff, too — Rage Against the Machine, which I love.
You're listening to this music while you're rehearsing?
Yeah, while building the character and most of all on set to stay focused and stay in my imaginary sphere. Right before a scene, music inspires me and enables me to hit certain feelings, emotions.
You've also said that you took some inspiration from the mythical creature the Chimera, which also happens to be the name of the yacht on which you and James Bond travel  to meet Silva.
Yes.  Actually, I didn't know what a Chimera was until I read the script. I found this word,  and I was curious. I looked it up on the Internet, and I saw the pictures of this mythical animal with three heads. For me, it was a great starting point because it is part-dragon, part-snake and part-panther.  It's not part-panther actually, but that's how I imagined it, and it helped me connect with my instinct, my animality.
Sévérine is complex.  She does have a panther-like sexiness. She has snaky qualities, too, and yet, she's also very fearful. You do an impressive job of communicating all of these qualities and emotions in a fairly short time.  Is that from channeling the Chimera? 
Absolutely.
PHOTO GALLERY: Meet 'Skyfall' Siren Bérénice Marlohe, Your New Bond Girl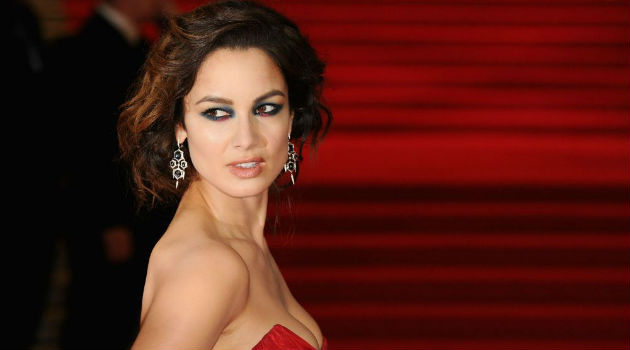 Where does the fear come from?
The fear. Ahhh. (Laughs)  Well, I had to...just go very far in my imagination and connect to my inside world. It's a whole mix of so much stuff.
What's next for you?
I'm very excited because I have two independent movies, English-American collaborations.  The first one is called Spitfire. My big fantasy as an actress for a long long time was to have one of those amazing roles that usually you see going to male actors. For instance, Gary Oldman in Leon: The Professional, or the one I prefer, Heath Ledger's Joker in The Dark  Knight.  These are roles that fascinate me, so finally I will have this ability to create something like that.  I'm excited about that.
What type of character do you play? 
Did you see Snatch?  You have bad guys, but also you have a bit of comedy because you see all of their defects. So it's a mix of comedy and this quality of being a bit crazy.  I always wanted to play a mafia chief or a role like that because it gives you a lot of freedom to create something funny. This will be the kind of role you usually see going to a guy. This excites me a lot as a woman.
So, you play a gangster?
Ah, maybe! Maybe.
Did you see Lena Headey in Dredd 3D? 
No.
You should see it . She plays a brutal crime boss called Ma-Ma. 
Oh yeah?
She will inspire you.
There is also Pan, which will be a reinterpretation of Peter Pan. It will be directed by Ben Hibon, who did Mirror Mirror with Julia Roberts. It's a beautiful universe.
Are you Wendy?
No, but it will be with Terence Stamp.
He's one of my favorite actors.
I love how in his eyes you see so much majesty and authenticity. So, I look forward to being in that movie.
MORE IMAGES IN MOVIELINE'S PHOTO GALLERY: Meet 'Skyfall' Siren Bérénice Marlohe, Your New Bond Girl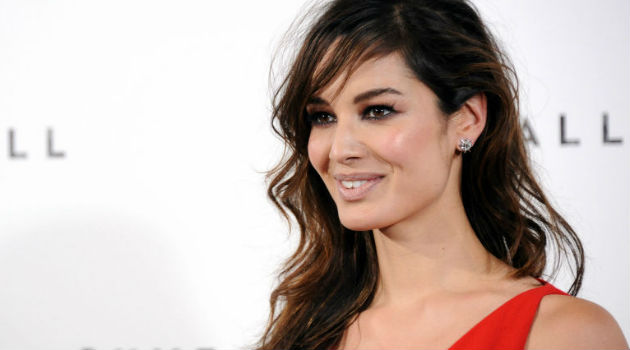 Read more on Skyfall and 50 years of James Bond.
Follow Frank DiGiacomo on Twitter.
Follow Movieline on Twitter.