'Starlet' Exclusive Clip: Surprise! 'Strip-Joint' Fabulous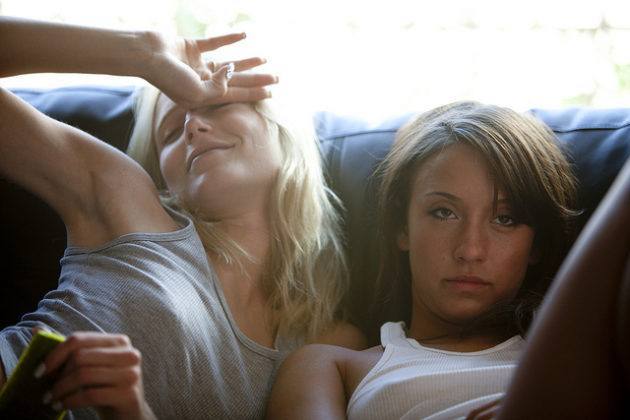 Starlet had its premiere at AFI Fest this week and is set for a limited theatrical release beginning this weekend. Movieline picked up an exclusive clip from the film, which stars model-turned-actress Dree Hemingway, Besedka Johnson, Stella Maeve (The Runaways) and James Ransone (Red Hook Summer).

In the clip, Ransone's character Mikey leads roommates Jane (Hemingway) and Melissa (Maeve) down a staircase for a big surprise. They're not quite dressed for a party, though their panties set aglow with the strip-club interior Mikey unveils. They don't look terribly impressed, but Mikey has plans to cash in on the new interior.
Starlet centers on an unlikely friendship between 21 year-old Jane and Sadie after Jane discovers a hidden stash of money inside an object at Sadie's yard sale.
Starlet, co-scripted with Chris Bergoch by writer-director Sean Baker (Prince of Broadway), screens at AFI Fest again tonight and opens in limited release on Friday.
Follow Brian Brooks on Twitter.
Follow Movieline on Twitter.