WATCH: Harvey Weinstein, Bradley Cooper Team For Mitt Romney Trailer 'Hindsight'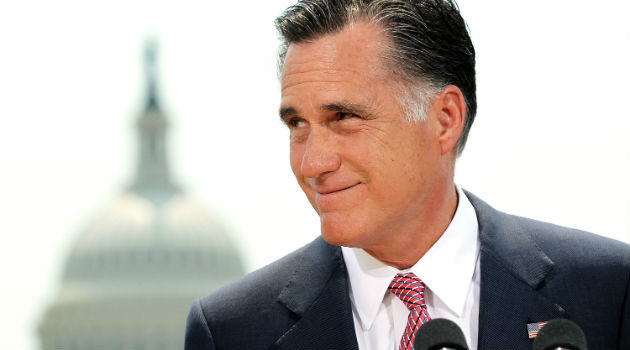 Harvey Weinstein's controversial Seal Team Six: The Raid on Osama bin Laden landed record ratings for Nat Geo Sunday night just in time to give President Obama that time-tested Weinstein bump, but the Hollywood heavyweight has something for Republican candidate Mitt Romney, too — a Bradley Cooper-narrated trailer for a Romney "comedy" entitled Hindsight.

"Based on the spectacular success of Seal Team Six, several journalists have asked me what a film on Mitt Romney would look like," Weinstein wrote in the Huffington Post, introducing the video. "I told them it would definitely be a comedy, so I decided to get the Seal Team Six team back together."
I've got to hand it to Harvey, clever guy: The man really is a PR genius. Who else would even think of promoting such varied agendas as the TV military dramatization Seal Team Six, President Obama's reelection, and the upcoming holiday-hit hopeful Silver Linings Playbook, which Weinstein's team insists "plays great in Middle America," in one tidy viral video?
Follow Jen Yamato on Twitter.
Follow Movieline on Twitter.