Sylvester Stallone Says Nicolas Cage Is Not Headed to 'Expendables 3'; Election Night Pick: 'For Spacious Sky'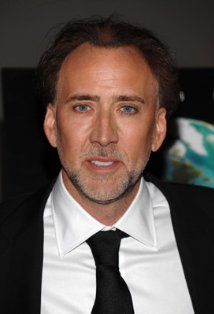 Also in a round-up of news briefs on this U.S. election day, Jared Leto is returning to acting with a Matthew McConaughey starrer; Jonathan Demme to be feted by Cinema Audio Society and Virginia Madsen starrer is headed to theaters.

Long Time Gone Heads to Theaters
The film by Sarah Siegel-Magness follows Augusta (Virginia Madsen), whose idyllic life in Connecticut is thrown into disarray when she discovers her husband's extramarital affair. Augusta suffers a nervous breakdown after her husband leaves, and her good-hearted stoner son is determined to comfort her with the help of his estranged older brother (Zach Gilford) and live in girl-friend (Amanda Crew). Phase 4 Films picked up U.S. and Canadian rights to the feature and plans a Spring 2013 release.
Around the 'net…
Nicolas Cage Expendables 3 Reports False, Says Sylvester Stallone
Stallone said he has no knowledge of Cage joining Expendables 3. Several news outlets reported yesterday that Stallone had confirmed Cage for the next Expendables 3movie, citing either a Stallone fan Facebook page purporting to be the actor's own or comments by Stallone that appeared in Spanish daily El Pais earlier this year, Deadline reports.
Jared Leto Eyes Dallas Buyer's Club
He'll join Matthew McConaughey and Jennifer Garner in the AIDS drama by Canadian director Jean-Marc Vallee. This will be his first time in front of the camera in three years, THR reports.
Cinema Audio Society to Honor Jonathan Demme
The filmmaker will receive the Cinema Audio Society Filmmaker Award at the 49th CAS Awards on February 16 at Millennium-Biltmore in Los Angeles. Demme's career spans 40 years as a writer-director-producer, and his credits include The Silence Of The Lambs, Philadelphia, The Manchurian Candidate, Married To The Mob and Neil Young: Heart Of Gold, Deadline reports.
Election Day Pick: For Spacious Sky
And on this election night, check out short film For Spacious Sky on YouTube as you watch the returns. Inspired by actual events and set on Election Day 2008 against the sweeping landscape of rural America, For Spacious Sky is the inspiring story of three lost brothers finding their way back to each other - one from hate, one from addiction, and one from discrimination. Eli, an ex-con white supremacist struggling to start his life over, and Clay, a gay novelist, must set aside their differences for the day to bring their drug-addicted younger brother, Kevin, to rehab.