'Side Effects' Trailer: Steven Soderbergh Inches Toward Retirement With Pharmaceutical Thriller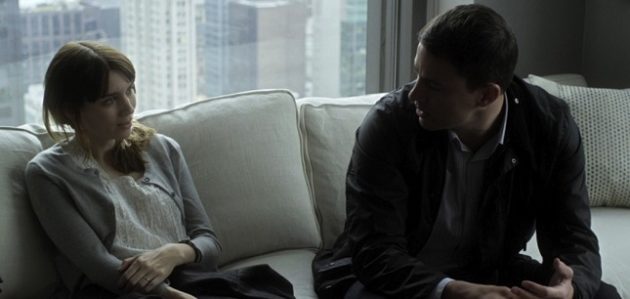 Folks like Steven Soderbergh know it can be a long, long road to retirement. But there are still (at least) two titles to come, including Side Effects. With this year's box office lauded strip down Magic Mike as well as his other 2013 shoot Behind the Candelabra on the make, his segue out from the director's chair may linger a year or two. There are promo obligations post-post production after all…

And retirement is proving to be good business, anyway. After cashing in with $130 million for this year's The Best Exotic Marigold Hotel, a second one is in the offing. Maybe after Soderbergh is finished with these, he can really embrace the retirement thing with a Best Exotic Marigold Hotel 3?
Starring Rooney Mara, Channing Tatum, Catherine Zeta-Jones and Jude Law (many of whom are Soderbergh-vets), Side Effects revolves around a young woman who relies on prescription drugs to deal with anxiety as her husband heads home from prison. As might be expected, there's also more going on as the trailer suggests, with the pulse of anxiety hitting a crescendo.
The film is due out February 8th. Thoughts, Movieliners? Should Soderbergh cancel his retirement plans?