WATCH: Bruce Willis Adds Gravitas (And A Little 'Die Hard' Confusion) To 'G.I. Joe: Retaliation' International Trailer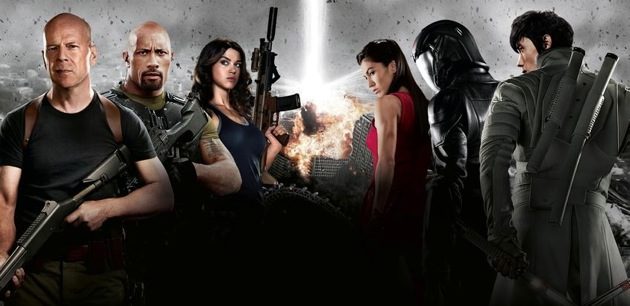 There's a lot to look at in this international trailer for  G.I. Joe: Retaliation: Explosions. The muscled forms of Channing Tatum and Dwayne Johnson. More explosions. Masked men engaging in ninja sword fights while suspended from a snowy mountain. Avalanche!  Jonathan Pryce appearing to reprise his role as the Bond villain in Tomorrow Never Dies. Bruce Willis making cracks about his cholesterol after a near-death experience. Wait! What?  Isn't that what John McClane does in the Die Hard movies — like A Good Day to Die Hard, which hits movie theaters a month and a half before the G.I. Joe sequel?
Okay, so no one plays a smirking, self-deprecating hard-ass better than Willis. Which is why you should learn how to tell them apart:  In A Good Day to Die Hard, he's John.  In G.I. Joe Retaliation, he's Joe.  Simpler movie, simpler name. Got it?  Good. Now, watch some explosions.
Follow Frank DiGiacomo on Twitter.
Follow Movieline on Twitter.