WATCH: Richard LaGravenese Says His Beautiful Creatures Is No Twilight!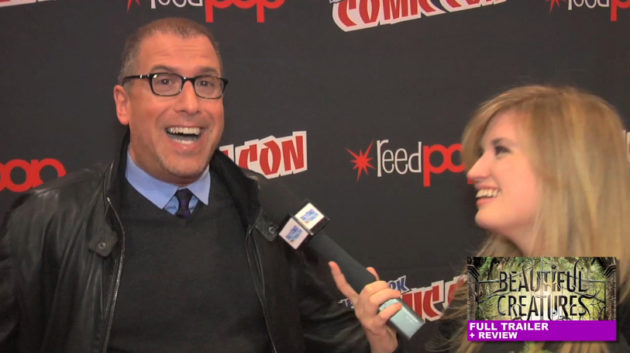 Despite making over $2 billion at the box office, Twilight is still persona non grata in some circles — even in Hollywood!
At this month's New York Comic Con, Richard LaGravenese and his cast were eager to point out that their February flick Beautiful Creatures, adapted from the bestselling young adult fantasy book, might be about a human falling in love with a supernatural being, but that's where the comparison ends.  So, how is Beautiful Creatures different?
Check out the video below to find out as LaGravenese, Alden Ehrenreich, Thomas Mann and Zoey Deutch all dish on their southern gothic romance — plus, I ask Ehrenreich a question he has yet to be asked!
[youtube http://www.youtube.com/watch?v=Rs2kB0hTL3M&w=640&h=360]
Beautiful Creatures is set to hit theaters February 13, 2013.
Follow Movieline on Twitter. 
Follow Grace on Twitter.