WATCH: 'Amityville Horror' Ghostbusters Ed & Lorraine Warren Are Subjects Of James Wan's 'The Conjuring'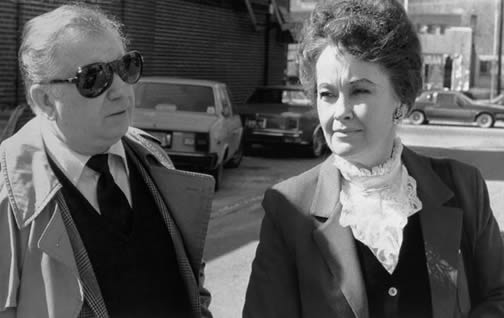 Real-life paranormal investigators Ed and Lorraine Warren will finally get their own movie with The Conjuring. The controversial ghost hunters, who found ed the New England Society for Psychic Research in 1952 and, most famously, were involved in the Amityville Horror case that led to the 1979 and 2005 movies of the same name, will be played by Patrick Wilson and Vera Farmiga.  Saw filmmaker James Wan is directing. 
Wan, Wilson and Ron Livingston — who plays the father of a family the Warrens try to help — were all on hand at this month's New York Comic-Con to talk up the spooky flick which Warner Bros will release in the summer of 2013.
Check out the video below to learn how The Conjuring finally got made, and how Livingston feels about making his first horror movie!
Follow Movieline on Twitter. 
Follow Grace on Twitter.