Arnold Schwarzenegger To Return As Older Conan The Barbarian, Please Disregard Jason Momoa's Version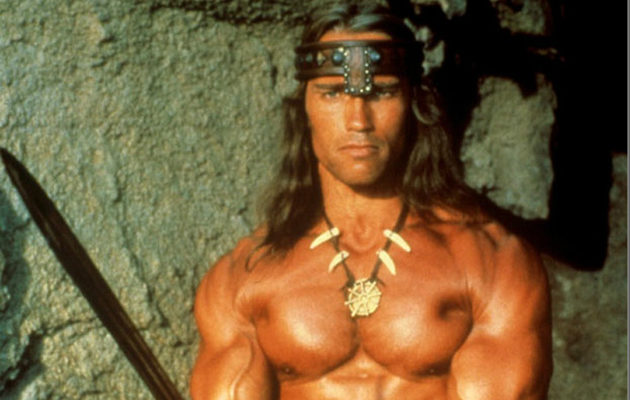 Poor Jason Momoa. Just a year after he helped reboot the Conan the Barbarian franchise, original Conan, Arnold Schwarzenegger, and Universal Pictures have struck a deal to reboot the reboot, putting Arnie back in the role of the muscled, sword-swinging warrior.

Deadline reports that Paradox Entertainment's Fredrik Malmberg and Chris Morgan will produce the re-reboot (Un-boot? Retro-boot?), The Legend of Conan, with Morgan scripting. The idea is to catch up with Schwarzenegger's older Conan years after his original heroic ascent, whose challenges will include "dealing with age."
"It's that Nordic Viking mythic guy who has played the role of king, warrior, soldier and mercenary, and who has bedded more women than anyone, nearing the last cycle of his life. He knows he'll be going to Valhalla, and wants to go out with a good battle," Malmberg said.
The sequel will directly follow 1982's Conan the Barbarian but may even ignore that film's 1984 sequel, Conan the Destroyer. Said Morgan, screenwriter of four Fast & Furious films, Wanted, Cellular, and the upcoming Universal epic 47 Ronin: "We think this is a worthy successor to the original film. Think of this as Conan's Unforgiven."
Yes, think of this indeed. Then tell me your thoughts in the comments below, as we all imagine the 65-year-old Arnold slipping into that fur-lined barbarian banana hammock once more.
[Deadline]