WATCH: Animated Prequel For RZA's 'Man With The Iron Fists'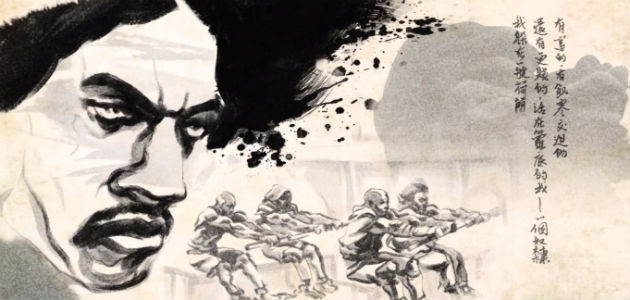 RZA's anticipated Quentin Tarantino-approved martial arts epic The Man With The Iron Fists already blends hip hop with kung fu and Eastern cinematic tradition with the rapper-turned-filmmaker's unique sensibilities, and a new animated prequel is here to add to the buzz machine ahead of its November 2 debut.
[GALLERY: Eye-Popping Images From The Man With The Iron Fists]
Watch the "prelude," courtesy of Machinima, in which RZA narrates the story of his Man With The Iron Fists character The Blacksmith - a gorgeous Chinese ink drawing-style tale of the Blacksmith's early encounter with some of the film's fearsome foes.
Stay tuned this week as we bring you more on The Man With The Iron Fists, starting with our exclusive chat with Bobby Digital himself, RZA.
Follow Jen Yamato on Twitter.
Follow Movieline on Twitter.