Paranormal Activity 4 Debuts Atop The Box Office Though Somewhat Soft; Ben Affleck's Argo Robust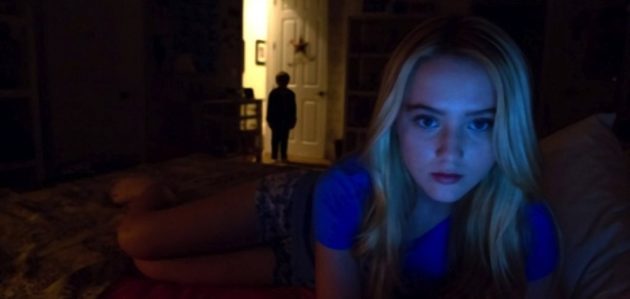 A decent weekend overall, Paranormal Activity 4 lead the pack, though its debut came in rather slow, compared to previous installments. Argo held strong in its second weekend, showing word-of-mouth is cementing its box office prowess, while Hotel Transylvania, Taken 2 and Alex Cross rounded out the top five at the weekend box office.

1. Paranormal Activity 4
Gross: $30.2 million
Screens: 3,412 (PSA: $8,851)
Week: 1
The latest installment of Paranormal Activity lead a robust box office weekend. Still, it debuted comparatively lower to last year's Paranormal Activity 3, which opened with over $52.5 million in 3,321 theaters and a $15,829 average. Paranormal Activity 2 bowed with just under $40.7 million its opening weekend in October of 2010, averaging $12,649.
2. Argo
Gross: $16,625,000 (Cume: $43,191,489)
Screens: 3,247 (PSA: $5,120)
Week: 2 (Change: - 14.6%)
Debuting second to Taken 2 last week, Ben Affleck's Oscar-buzzed political thriller held strong adding just 15 more theaters in its second run, holding solidly in the number two position again. Word-of-mouth is clearly propelling the title as it continues its run.
3. Hotel Transylvania
Gross: $13.5 million (Cume: $119 million)
Screens: 3,384 (PSA: $3,989)a
Week: 4 (Change: - 21.7%)
One month into release, the animated title is holding strong. It placed fourth in its third weekend and managed to up one spot in its fourth weekend out. The title added nine theaters in its fourth run. Last weekend the title grossed $17.3 million.
4. Taken 2
Gross: $13.4 million (Cume: $105,971,000)
Screens: 3,489 (PSA: $3,841)
Week: 3 (Change: - 38%)
The number one film when it debuted, it tumbled over 55% in its second weekend, but managed to stem the fall a bit in the current round. The pic lost 217 theaters compared to the previous weekend and dropped from 1st to 4th place.
5. Alex Cross
Gross: $11.75 million
Screens: 2,539 (PSA: $4,628)
Week: 1
Word had given the title based on crime novel I Alex Cross by James Patterson reaching the $20 million mark in its debut. Its the lowest debut for a movie starring Tyler Perry and it compares to a $13.2 million debut for Alex Cross title Kiss the Girls at $13.2 million and $16.7 million for Along Came a Spider.
6. Sinister
Gross: $9.03 million (Cume: $31,950,168)
Screens: 2,542 (PSA: $3,552)
Week: 2 (Change: - 49.9%)
The title had a hefty nearly 50% fall from its initial run, but it should be noted that it also faced a new challenger in the form of Paranormal Activity 4.
7. Here Comes The Boom
Gross: $8.5 million (Cume: $23,224,328)
Screens: 3,014 (PSA: $2,820)
Week: 2 (Change: - 28.1%)
The title placed seventh after debuting in fifth place and held at the same number of theaters. Its 28% drop shows some momentum. It averaged $3,981 in its bow.
8. Pitch Perfect
Gross: $7,009,100 (Cume: $45,769,448)
Screens: 2,660 (PSA: $2,635)
Week: 4 (Change: - 24.4%)
The title dropped two places from its third weekend sixth position, but its b.o. change of just under 25% was much less steep than its 37.6 per cent drop from its third weekend. The title lost 127 theaters from the previous week.
9. Frankenweenie
Gross: $4,434,000 (Cume: $28,343,000)
Screens: 2,362 (PSA: $1,877)
Week: 3 (Change: - 37%)
Tim Burton's latest stop motion animation had only a slightly lower drop in its third weekend than last week. It lost 643 locations, after holding in 3,005 theaters in its first two weeks. Last weekend it averaged $2,348 and debuted with a rather weak $3,798.
10. Looper
Gross: $4.2 million (Cume: $57,840,132)
Screens: 2,223 (PSA: $1,889)
Week: 4 (Change: - 32.3%)
The drop in receipts was less than the previous weekend's nearly 50% drop and the film's second run drop of nearly 42%. Looper lost 382 theaters in its fourth weekend.
[Sources: Box Office Mojo, Rentrak]