Robert Rodriguez's Machete Kills Finds A Home; Ewan McGregor & Kate Hudson Eye Born To Be King: Biz Break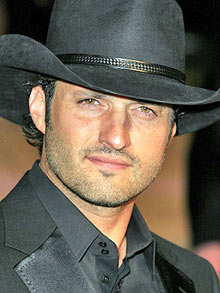 Also in Friday morning's wrap of news briefs: Variety appoints its new publisher. Shirley MacLaine eyes her next gig. And, take a look at the new Specialty newcomers for the weekend.

Robert Rodriguez's Machete Kills Heads to Open Road
The new movie sees Danny Trejo reprising his role as ex-Federale agent Machete and adds Michelle Rodriguez, Sofia Vergara, Amber Heard, Charlie Sheen, Lady Gaga, Antonio Banderas, Jessica Alba, Demian Bichir, Alexa Vega, Vanessa Hudgens, Cuba Gooding Jr., William Sadler, Marko Zaror and Mel Gibson. Here's what is known about the pic: "Machete "recruited by the president of the United States for a mission which would be impossible for any mortal man: He must take down a madman revolutionary and an eccentric billionaire arms dealer who has hatched a plan to spread war and anarchy across the planet," THR reports.
Ewan McGregor and Kate Hudson Eye Born to Be King
McGregor will play dual roles as an extra who resembles a major movie star. Hudson, who is still in talks to join the project, would play a Hollywood starlet who has issues with the star but likes the extra, THR reports.
Variety Names Michelle Sobrino-Stearns Publisher
Its associate publisher Sobrino-Stearns was named publisher, the first big move at the Hollywood trade publication since Penske Media Corp. acquired it earlier this month. She is Variety's first female lead in its century-plus history, Deadline reports. [PMC is the parent company of Movieline]
Shirley MacLaine Eyes Tammy
MacLaine is in talks to star opposite Melissa McCarthy in road trip comedy Tammy. The story centers on a woman who is laid off from her job at Hardee's, discovers her husband is having an affair and decides to go on a road trip with her alcoholic, foul-mouthed, diabetic grandmother, THR reports.
Specialty Box Office: The Sessions, All Together, Holy Motors, Tai Chi Zero
Jane Fonda, Kylie Minogue, Helen Hunt, William H. Macy and more have debuts in the Specialty realm this weekend. Fox Searchlight hosted a series of word-of-mouthers for The Sessions which it nabbed at Sundance. NYC distributor Kino Lorber is teaming with Tribeca Film for its first title going out via theatrical day and date with French-language All Together. Cannes favorite Holy Motors will head out in theaters via Indomina, opening in New York this weekend, followed by releases in various U.S. cities Deadline reports.