Gotham Awards Unveil 22nd Annual Nominees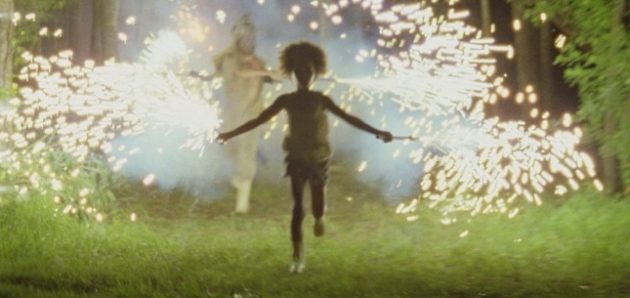 The Independent Filmmaker Project (IFP) unveiled nominees for the 22nd annual Gotham Independent Film Awards Thursday morning with 26 films named in Best Feature, Best Documentary, Best Ensemble Performance, Breakthrough Director, Best Actor and "Best Film Not Playing at a Theater Near You" categories. Indie favorites Beasts of the Southern Wild, Bernie, Middle of Nowhere, and Moonrise Kingdom received two nominations each. The Gotham Awards ceremony will be held on Monday, November 26th at Cipriani Wall Street in New York.

The nominations for the 2012 Gotham Independent Film Awards are:
Best Feature:
Bernie - Richard Linklater, director; Richard Linklater, Ginger Sledge, Celine Rattray, Martin Shafer, Liz Glotzer, Matt Williams, David McFadzean, Judd Payne, Dete Meserve, producers (Millennium Entertainment)
The Loneliest Planet - Julia Loktev, director; Jay Van Hoy, Lars Knudsen, Helge Albers, Marie Therese Guirgis, producers (Sundance Selects)
The Master - Paul Thomas Anderson, director; Joanne Sellar, Daniel Lupi, Paul Thomas Anderson, Megan Ellison, producers (The Weinstein Company)
Middle of Nowhere - Ava DuVernay, director; Howard Barish, Ava DuVernay, Paul Garnes, producers (AFFRM and Participant Media)
Moonrise Kingdom - Wes Anderson, director; Wes Anderson, Scott Rudin, Steven Rales, Jeremy Dawson, producers (Focus Features)
 
Best Documentary:
Detropia - Heidi Ewing and Rachel Grady, directors; Heidi Ewing, Rachel Grady, Craig Atkinson, producers (Loki Films)
How to Survive a Plague - David France, director; Howard Gertler, David France, producers (Sundance Selects)
Marina Abramović: The Artist is Present - Matthew Akers, director; Jeff Dupre, Maro Chermayeff, producers (HBO Documentary Films and Music Box Films)
Room 237 - Rodney Ascher, director; Tim Kirk, producer (IFC Midnight)
The Waiting Room - Peter Nicks, director; Peter Nicks, Linda Davis, William B. Hirsch, producers (International Film Circuit)
 
Best Ensemble Performance:
Bernie - Jack Black, Shirley MacLaine, Matthew McConaughey (Millennium Entertainment)
Moonrise Kingdom - Bruce Willis, Edward Norton, Bill Murray, Frances McDormand, Tilda Swinton, Jared Gilman, Kara Hayward, Jason Schwartzman, Bob Balaban (Focus Features)
Safety Not Guaranteed - Aubrey Plaza, Mark Duplass, Jake Johnson, Karan Soni, Jenica Bergere, Kristen Bell, Jeff Garlin, Mary Lynn Rajskub (Film District)
Silver Linings Playbook - Bradley Cooper, Jennifer Lawrence, Robert De Niro, Jacki Weaver, Chris Tucker, Anupam Kher (The Weinstein Company)
Your Sister's Sister - Emily Blunt, Rosemarie Dewitt, Mark Duplass (IFC Films)
Breakthrough Director:
Zal Batmanglij for Sound of My Voice (Fox Searchlight Pictures)
Brian M. Cassidy and Melanie Shatzky for Francine (Factory 25 and The Film Sales Company)
Jason Cortlund and Julia Halperin for Now, Forager (Argot Pictures)
Antonio Méndez Esparza for Aquí y Allá (Here and There) (Torch Films)
Benh Zeitlin for Beasts of the Southern Wild (Fox Searchlight Pictures)
 
Breakthrough Actor:
Mike Birbiglia in Sleepwalk with Me (IFC Films)
Emayatzy Corinealdi in Middle of Nowhere (AFFRM and Participant Media)
Thure Lindhardt in Keep the Lights On (Music Box Films)
Melanie Lynskey in Hello, I Must Be Going (Oscilloscope Laboratories)
Quvenzhané Wallis in Beasts of the Southern Wild (Fox Searchlight Pictures)
Best Film Not Playing at a Theater Near You:
Kid-Thing - David Zellner, director; Nathan Zellner, Producer
An Oversimplification of Her Beauty - Terence Nance, director; Terence Nance, Andrew Corkin, James Bartlett, producers
Red Flag - Alex Karpovsky, director; Alex Karpovsky, Michael Bowes, producers
Sun Don't Shine - Amy Seimetz, director; Kim Sherman, Amy Seimetz, producers
Tiger Tail in Blue - Frank V. Ross, director; Adam Donaghey, Drew Durepos, producers
For the second year, IFP presents the "euphoria Calvin Klein Spotlight on Women Filmmakers 'Live the Dream' grant," a $25,000 cash award for an alumna of IFP's Independent Filmmaker Labs. This grant aims to further the careers of emerging women directors by supporting the completion, distribution and audience engagement strategies of their first feature film.
The nominees are:
Leah Meyerhoff, director, I Believe in Unicorns
Stacie Passon, director, Concussion
Visra Vichit Vadakan, Karaoke Girl