WATCH: Paranormal Activity 4 Directors WANT You To Talk During The Movie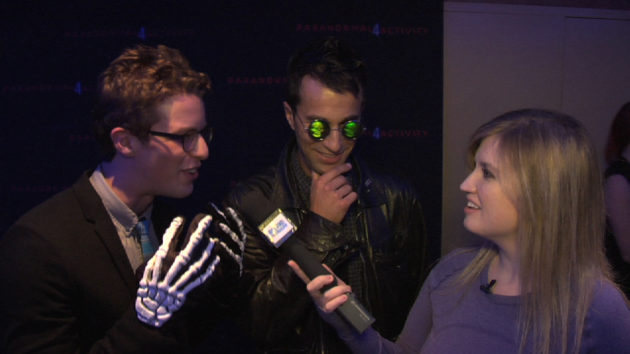 Paranormal Activity 4 directors Henry Joost and Ariel Schulman say that the ideal horror movie is like a party at the theater, and the one movie where you want the audience to talk back.

That shared communal excitement is indeed one of the highlights of the Paranormal Activity experience, though Hitchcock and Co. might violently disagree.
At Tuesday night's NYC screening, which was hosted by The Peggy Siegal Company, Joost and Schulman (who also directed Paranormal Activity 3 and the controversial documentary Catfish) talked about the changes they've made to update the Paranormal Activity franchise — including the addition of Xbox Kinect-vision — and what it's like to make their name in the horror genre.
Paranormal Activity 4 is out this Friday; read more here!
Follow Movieline on Twitter. 
Follow Grace on Twitter.