R. Kelly's 'Trapped In The Closet' Might Be The Best Thing Ever, Forever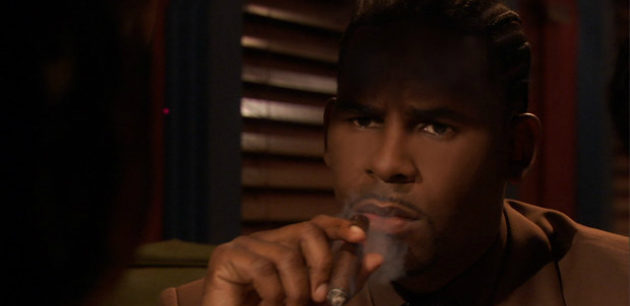 If you're like me, you've been waiting with bated breath ever since IFC announced the return of R. Kelly's hip-hopera saga Trapped in the Closet, which next month debuts dozens more chapters in the ongoing saga of Sylvester, Cathy, Bridget, Twan, Pimp Lucius, and the various relatives and secret lovers and midgets in their lives. Because 22 chapters weren't enough!

In a recent interview with Time promoting his new "Single Ladies" tour (never mind that Beyonce used the phrase quite memorably herself, this is a man who charted with a song called "Feelin' On Yo Booty" and whose lyrics can make even the adorable Joseph Gordon-Levitt sound terribly, terribly naughty) and an album of "bedroom ballads," R. Kelly not only refers to himself in the third person multiple times, he teases that there's even more Trapped in the Closet to come after Trapped in the Closet: The Next Installment debuts Thanksgiving weekend.
"We just shot 20 chapters," he said. "They'll be coming out the day after Thanksgiving. Trapped in the Closet is forever. I've got like a hundred chapters to come."
You hear that? Trapped in the Closet is forever. FOREVER!
Kelly's Trapped in the Closet, originally recorded in 2005 as a five-chapter single then expanded into a whopping 20+ chapter collection made cinematic in a series of amazing videos, remains Robert Sylvester Kelly's sole acting project to date though his music has a bona fide cinematic streak. Kelly previously contributed to a number of film soundtracks (Space Jam, Sparkle) and, of course, has integrated all manner of film cultural references into his jams.
The best-worst of them? A toss up between the Major Payne shout out on Fat Joe's "Make It Rain (Remix)" and his Jurassic Park mention on "The Zoo": "Girl I got you so wet/​It's like a rainforest/Like Jurassic Park/Except I'm your Sexasaurus, baby."
So, you know. He's got movies on the brain. Either Trapped in the Closet does go on literally forever, or perhaps one of these days R. Kelly will make the next logical leap into feature films. (It's already had its own live sing-along.) I haven't done the math, but how long exactly would the run time be on a theatrical release of all 50+ chapters?
Anyways: Watch this teaser promo for the new chapters, appropriately titled "Oh Shit." We all have one more reason to be thankful this Thanksgiving.
[via Time]
Follow Jen Yamato on Twitter.
Follow Movieline on Twitter.