Scarlett Johansson Gives Good Scream In Hitchcock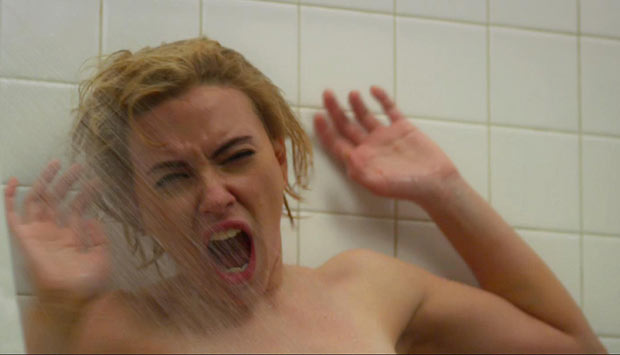 Scarlett Johansson is channeling screen legend Janet Leigh in this depiction of the cult movie Psycho's famous (or infamous) shower scene. Johansson is, of course, portraying Leigh's character Marion Crane in the upcoming Oscar contender Hitchcock, which will have its world premiere as the opening night film at AFI Fest November 1st.

Alfred Hitchcock (Anthony Hopkins) and his wife Alma Reville (Helen Mirren) are the focus in the Sacha Gervasi-directed feature, which is set against the backdrop of filming Hitchcock's Psycho in 1959.
Click for more images from Hitchcock

Johansson as well as Jessica Biel, Vera Miles, James D'Arcy, Danny Huston and Toni Collette also star in the film, which spans from the time of Wisconsin murderer Ed Gein, who was the inspiration for Psycho's Norman Bates character, to the release of the acclaimed film in 1960. Hitchcock and Reville's marriage comes under strain due to the filmmaker's determination to complete the film.


It is hard to completely tell if Johansson is wearing a bit of lipstick to show off her pillowy lips, given the color vs. black and white comparison with the original, but a little creative license will always be at play nevertheless.
Psycho became a big success despite the fact that horror was often dismissed by the Hollywood elite of the time. Janet Leigh's scream is easily one of the most recognizable images in Hollywood history. Leigh died in October 2004 at 77. Alfred Hitchcock passed away in 1980 at age 80.
Fox Searchlight, which will release Hitchcock beginning November 23rd and it will likely be an Academy Award power-house this year.
[Source: The Sun]