Gangster Squad Gets Back In The Game With New Trailer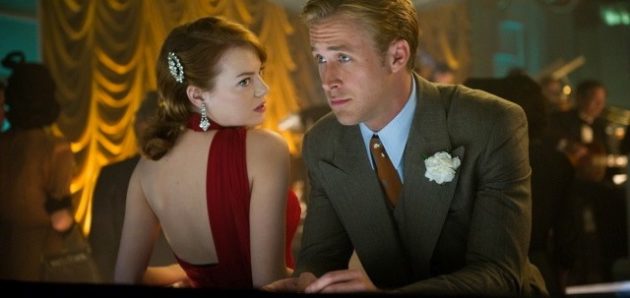 The Sean Penn, Ryan Gosling, Josh Brolin starrer was initially set for an early September release, but the tragedy in Aurora, CO at a The Dark Knight Rises showing at a multiplex threw the title into a tailspin. The Ruben-Fleischer-directed film about the L.A. police department's war against organized crime in the '40s and '50s. Gangster Squad is now set for a January release.

The original trailer, which played some TDKR showings, depicted a scene in which mobsters open fire at a crowd of moviegoers. The scene was reportedly pivotal to the feature's plot and producers delayed the pic to re-work film and eliminate the possibility of touching a raw nerve.
The trailer opens within explosion and a few shoot-outs. The period piece appears to have gangster Sean Penn up against cop Ryan Gosling, but is there a woman they both share? Who will ultimately rule L.A.?
Warner Bros. is now planning a roll out on January 11th. The film also stars Emma Stone, Michael Pena, Anthony Mackie, Nick Nolte and James Carpinello.