Uwe Boll Live, Restored 'Manos: The Hands Of Fate' Head Indie Fest Slate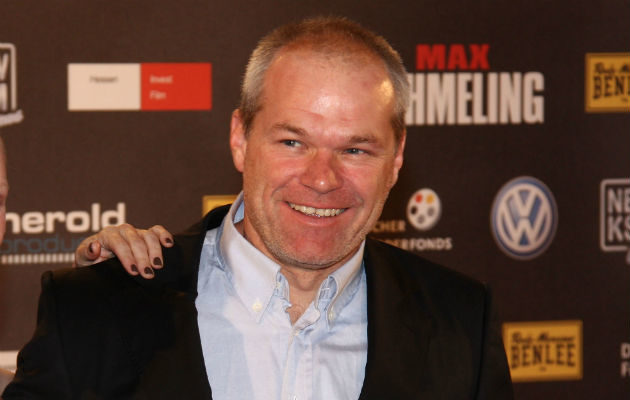 Uwe Boll is coming! Uwe Boll is coming! And what better platform could there be for his latest opus, Bailout: The Age of Greed, than an indie film festival that will also see the world premiere of a loving 2k restoration of the infamously so-bad-it's-good Manos: The Hands of Fate?

LA's New Beverly Cinema will play host to the Teutonic Terror this December as the enfant terrible of bad movies brings Bailout: The Age of Greed — a Wall Street thriller, naturally — to premiere at the 2012 Hollywood Reel Independent Film Festival.
Bailout: The Age of Greed "looks at the effects of Wall Street's 2008 financial crisis on an average American pushed to the brink when he loses his savings and decides to take revenge." (You might say he goes... Postal.)
Dominic Purcell, Edward Furlong, Erin Karpluk, John Heard, Keith David, Michael Pare, Clint Howard, Natassia Malthe, Michael Eklund and Eric Roberts star in the film, and according to a press release they'll all be in attendance alongside Boll at the December 3 North American premiere. I'm guessing the "entire cast and crew" won't be there, but expect to see as many human beings as will fit on the dais of the Quentin Tarantino-associated institution.
The following day on December 4 the Hollywood Reel Independent Film Festival will play host to another, perhaps more culturally relevant cinematic experience: The debut of a digital restoration of 1966's Manos: The Hands of Fate, whose cult status was sealed by MST3K (see below).
A Q&A will follow with Ben Solovey, the mastermind behind the 2k digital facelift, who guarantees it to be the "best print ever screened." The best presentation of one of the worst films of all time!
HRIFF is held Dec 3-10th 2012 in Los Angeles, CA and will feature over 70 films in this year's program. For more information head here.