Tom Hanks To Make Broadway Debut In Nora Ephron Play About Tabloid Columnist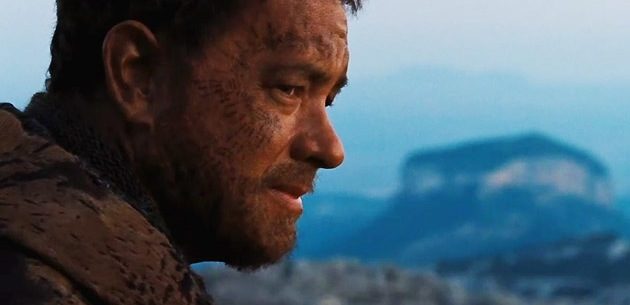 Tom Hanks will make his Broadway debut in a play written by his friend, the late Sleepless in Seattle director Nora Ephron.  Hanks will play the late tabloid columnist Mike McAlary in Lucky Guy, Ephron's play about the charismatic and controversial newspaperman, who worked for both the New York Post and its rival the New York Daily News during the  gritty 1980s.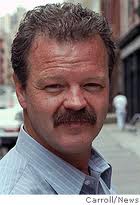 According to the New York Times, Ephron, who died in June, first developed Lucky Guy as a movie but later decided to adapt it to the stage. (She last worked on Broadway in 2002 when Imaginary Friends, her play about the writers Mary McCarthy and Lillian Hellman, opened.)  An announcement put out on Thursday by the play's producers described Lucky Guy  as the "rise, fall and rise again" of McAlary who, shortly before succumbing to colon cancer at the age of 41, won a Pultizer Prize in 1998 for his coverage of the Abner Louima police brutality case.
Earlier that decade, McAlary came under fire for three columns he wrote questioning the story of a former Yale University student who claimed she'd been raped in Brooklyn's Prospect Park. The 29-year-old woman hit McAlary with a $12 million libel suit claiming that he damaged her reputation by writing that she fabricated the rape claim to publicize a feminist rally. A judge cleared him of the charges in 1997.
Lucky Guy will be directed by George C. Wolfe (Angels in America) and will open on April 1, 2013 at the Broadhurst Theater on West 44th Street for a limited engagement. (Previews will begin March 1.)
The Times also reported that, although Hanks has never appeared on Broadway before, he made his professional theater debut as a servant in a Great Lakes Shakespeare Festival production of The Taming of the Shrew.  The two-time Oscar winner worked with Ephron in Sleepless in Seattle and You've Got Mail. [New York Times]
Follow Frank DiGiacomo on Twitter.
Follow Movieline on Twitter.