Beyoncé Exits Clint Eastwood's A Star Is Born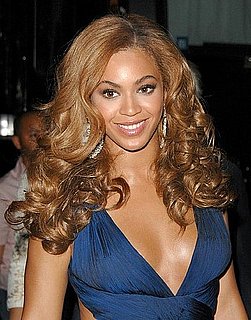 It looks like Clint Eastwood is facing another empty space, but this time the repercussions could hit the wallet. Beyoncé Knowles has quit his forthcoming remake of A Star is Born - and it's even for the second time. The musical take on the well-known tale has been made three times by Hollywood.

The superstar singer and actor is thought to have ended her involvement in the production due to delays in setting a start date for the film. The pic still lacks a male lead despite a three year search that has sailed through the names of a slew of top stars including Tom Cruise, Leonardo DiCaprio, Johnny Depp, Will Smith, Russell Crowe, Hugh Jackman, Robert Downey Jr., Eminem, Christian Bale, Jon Hamm and Bradley Cooper, according to The Guardian.
This is not the first time Knowles took her leave from A Star is Born. She actually came back on board when Eastwood was named director in January last year after departing over production delays prior to the announcement. Eastwood hopes to pattern the latest Star in the vein of the 1976 version, which starred Barbra Streisand and Kris Kristofferson, which moved the story from the film biz to the music industry.
The original version filmed in 1937 starred Fredric March and Janet Gaynor as an aging Hollywood actor who takes the young budding star under his tutelage. James Mason and Judy Garland took on A Star is Born in 1954.
Speculation has now turned to jazz musician Esperanza Spalding as a replacement, but Warner Bros. wants to lock down a male lead before moving on with finding Beyoncé's replacement. Bradley Cooper was the latest in the long line of male contenders to surface as the eventual choice.
One of music's most recognizable stars, Beyoncé made a box office splash with 2006's Dreamgirls, which took in almost $155 million worldwide. Her starring role in thriller Obsessed took in a cool $73.83 million domestically in 2009, but not all has been box office gold. Cadillac Records bombed with only $8.1 million domestically.
[Sources: Variety, The Guardian, Box Office Mojo]