'The Princess Bride' 25th Anniversary: Mandy Patinkin & Cary Elwes Talk About THE Sword Fight!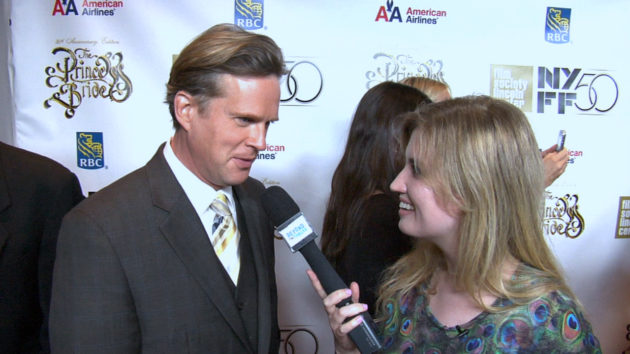 "My name is Inigo Montoya. You watched my movie, now prepare to watch my special edition Blu-ray!"
Yes, it's been 25 years since Mandy Patinkin's Princess Bride performance became a fixture of pop culture — so he and his co-stars celebrated with a special screening at the 50th Annual New York Film Festival. Movieline was on the red carpet and heard from Patinkin himself as well as Cary Elwes how that famous sword fight came to be! Watch now.
Director/producer Rob Reiner also revealed how the movie was released without ANY publicity.  No trailer?  No poster?  No commercials?  INCONCEIVABLE!
Check out the video below to reminisce along with Inigo and Westley...
[youtube http://www.youtube.com/watch?v=7gNCPVRyzeQ&w=640&h=360]
Follow Movieline on Twitter. 
Follow Grace on Twitter.