Griffin Dunne's The Discoverers Shares A Clip Ahead Of Hamptons World Premiere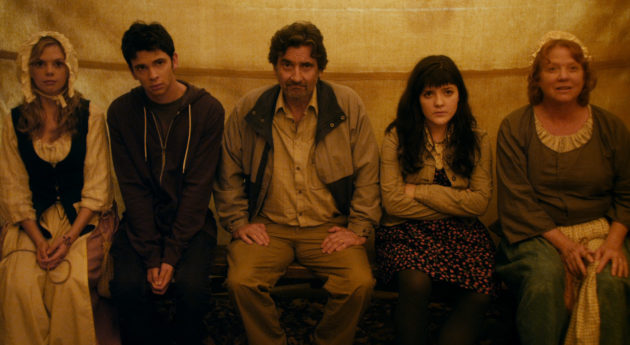 Love, Marilyn and Silver Linings Playbook are opening the Hamptons International Film Festival followed by a slate that includes a number of premieres. As the festival gets into full swing, ML is featuring a snippet from the world premiere of Oscar-nominated Griffin Dunne's The Discoverers.

The film centers on washed-up history professor Lewis Birch (Dunne) who takes his begrudging teenage kids – Zoe (Madeleine Martin, Californication) and Jack (Devon Graye, American Horror Story) – on a road trip to a conference in hopes of putting his career back on track. But, when Lewis's estranged father Stanley (Emmy Award-winning Stuart Margolin) goes AWOL on a Lewis and Clark historical reenactment trek, Lewis is forced to make a family detour. The Birch family find themselves on a journey of discovery and connection as they make their own passage west.
Added log line:
The Discoverers is a bittersweet comedy and moving debut feature from
writer/director Justin Schwarz led by Dunne's striking comeback performance. This engaging tale of family dysfunction and rediscovery also features a talented ensemble cast including David Rasche, (In the Loop), Dreama Walker (Compliance), Ann Dowd (Compliance), Cara Buono
(Mad Men), Becky Ann Baker (Girls), Scott Adsit (30 Rock), and
John C. McGinley (Scrubs).
Watch the video on YouTube