The Princess Bride Turns 25 With Star-Powered NY Film Festival Event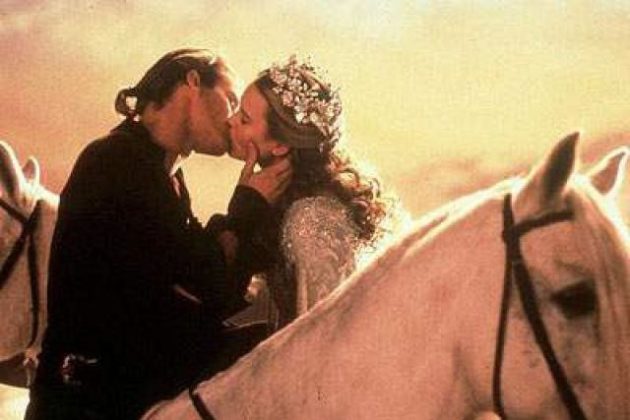 Tuesday night, the New York Film Festival and the Academy of Motion Pictures Arts and Sciences hosted something that is likely a rarified event in the usually hallowed theater venues at Lincoln Center - a boisterous and rowdy crowd, but the event had a noted culture shift. The occasion was the 25th anniversary of The Princess Bride and a good chunk of the living cast showed up, including Robin Wright, Cary Elwes, Mandy Patinkin, Chris Sarandon, Wallace Shawn and Billy Crystal in addition to director Rob Reiner as well as author William Goldman. Random shouts of "meathead" could be heard from the audience - all loving of course - when Reiner was introduced on stage as first coming to prominence as Michael Stivic in 1970s television show All in the Family. The Princess Bride was also likened to The Wizard of Oz (1939) - something Reiner fully embraced.

Reiner recalled that when Princess Bride first went into release, a trailer had not been made a week before its roll out, nor had a one-sheet been created to describe the film. "Like 'The Wizard of Oz' at the time, the studios weren't sure how to market this kind of a film," said Reiner. "And similar to [that movie] it didn't do [very well] when it first came out."


Released in September, 1987, the film had a strong showing in nine theaters in its initial run, but its overall theatrical run (nearly $31 million) apparently disappointed, but it has lived on as a cult favorite and the audience at Lincoln Center talked back to the screen in something akin to watching The Little Shop of Horrors (which incidentally also played at NYFF last weekend).
Reiner's father met William Goldman in 1968 while working on a book about Broadway that year. Reiner's father had coincidentally just created a play running in New York. While still in his 20s, his dad gave him the novel The Princess Bride to read and, as might be expected, fell in love with it.
"I was monster fan of everything [Goldman] had written," he said. "My dad gave me the book and I couldn't believe how incredible this book was. What a high degree of difficulty to do an adventure, romance, satire and make it all work. I thought it was the most incredible thing I'd read in my whole life."
Years later, after getting his lauded This is Spinal Tap and Stand by Me under his belt, Reiner thought about The Princess Bride. "So, many years go by and I had made some movies and I thought naively, 'well they make movies out of books and my favorite book is The Princess Bride.' So as a totally naive person, I thought I'll see if someone has tried to do this. I found out the Truffaut had tried."
Eventually, he decided to go for it and ask the two-time Oscar winning writer if he could take on The Princess Bride. "I went to meet with him at his place in [New York] and he opened the door and said, 'The Princess Bride is my favorite thing I've ever written in my life - I want it on my tombstone. What are you going to do with it?'"
Goldman did give his blessing that night. Newcomer at the time Robin Wright was cast the title character (aka Buttercup) opposite Cary Elwes, the man of her dreams (who she does some of that kissing with). The fairy tale aspect of the story came as a bit of a surprise for Wright who had not read the book by the time she departed for the set in England, but was taken aback by the fantasy element that rides through the story.
When I read the script, I noticed all the stage direction which had things like lightning, sand, thunder, giant rodents and fire. I thought, 'Oh we're just going to do the dialog, I didn't believe all that other stuff," Wright said at Lincoln Center. "I went to England and had never read the book, thinking all that stage direction B.S. was just that. And then I had to put on my accent and there were attacking eels and all this stuff. It was just insane."