Steven Spielberg To Deliver Keynote At Gettysburg Address Event; MTV Movie Awards Move Up Dates: Biz Break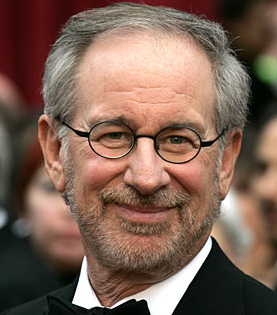 Also in Tuesday afternoon's round-up of news briefs Topher Grace and Anthony Mackie join a new pic. Sony Classics picks a new title for U.S. release. And, Morgan Spurlock names a new exec at his production company.

2013 MTV Movie Awards Set for Sunday, April 14
The place has yet to be announced though it's a move from its typical June date. The event it describes as "one of the most outrageous and distinctive televised award shows, the MTV Movie Awards enjoys the unique position as the only awards show that puts a fun, celebratory and irreverent spotlight on the films and actors that the young, movie-going public and fans are most passionate about.
Sony Pictures Classics Nabs Venice and Toronto's Fill the Void
The film tells the story of a young Orthodox Hassidic girl, Shira, and her family as they are struck by tragedy when her older sister dies in childbirth, just when Shira is about to be married.  When her sister's husband is pressured to remarry and her mother makes a shocking proposal, Shira is forced to choose between her heart's wish and her family duty. Written and directed by Burshtein, SPC picked up the title from The Match Factory's Michael Weber
Morgan Spurlock Names Ethan Goldman to Exec Position at His Warrior Poets
Goldman will serve as Executive Vice President for Development at his production company. "As our production company continues to grow, it is important to bring on an executive like Goldman who not only has a great resume of previous work, but also possesses a vision of what the future may hold," states Warrior Poets founder Morgan Spurlock. "Our brand of program creation has always pushed the boundaries and now encompasses all media platforms including film, television, and new media.  With Ethan on our team, we will cut even more unique pathways."
Around the 'net…
Steven Spielberg to Speak at Gettysburg Address Event
Spielberg will give a keynote address in commemoration of the 149th anniversary of Abraham Lincoln's Gettysburg Address. The speech will come days after the release of his forthcoming film, Lincoln, starring Daniel Day-Lewis. Lincoln's remarks at the site are considered one of the most significant presidential addresses in American history, A.P. reports.
Topher Grace, Anthony Mackie Join A Many Splintered Thing
The film also stars Chris Evans, Michelle Monaghan, Aubrey Plaza and Giovanni Ribisi. The film, directed by Justin Reardon, tells the story of a young man disillusioned by love who meets a breathtaking young woman at a charity dinner by pretending to be a philanthropist, but she's engaged. Challenged by the chase, he pretends he wants a platonic relationship in order to keep seeing her to win her over, Deadline reports.