Broken Lizard's Jay Chandrasekhar Tapped To Direct Big Studio Sequel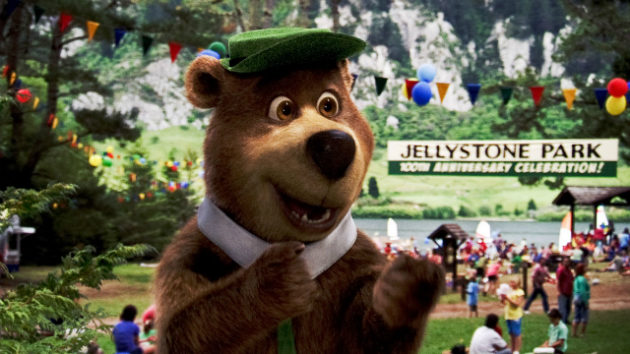 The good news: Jay Chandrasekhar, founding member of Broken Lizard and frequent helmer of the comedy troupe's major motion picture outings, including Super Troopers, Beerfest, and the not-technically-Broken Lizard The Babymakers, has landed his biggest studio gig to date! The less exciting news: It's Yogi Bear 2.

Well now, let's give this a chance.
Deadline reports Chandrasekhar's hire: "The sequel is being produced by Donald Deline and Karen Rosenfelt. The Eric Brevig-directed 2010 film grossed just over $200 million worldwide."
Remember, it's a hit property! A good move for Chandrasekhar, in theory. Maybe he can work a little blue comedy into the PG (for "mild rude humor") franchise.
I know every Broken Lizard fan out there would love nothing more than for the guys to keep making Broken Lizard movies, and maybe someday get around to doing Super Troopers 2, already. But these dudes are indie artists at their core, and sometimes you've got to do a Dukes of Hazzard or a Yogi Bear 2 to keep the machine going. (And admittedly, Yogi Bear was more harmless than offensively dumb as these kiddie pics go.)
Consider Yogi Bear 2 : Jay Chandrasekhar as Night at the Museum : Tom Lennon and Ben Garant and let's just keep our fingers crossed that Kevin Heffernan gets a cameo as a goofy Jellystone Park ranger tangling with Dan Aykroyd and Justin Timberlake's voices, which ought to be enough to keep the BL flame going.
[via Deadline]