Cloverfield's Matt Reeves To Direct Sequel Dawn Of The Planet Of The Apes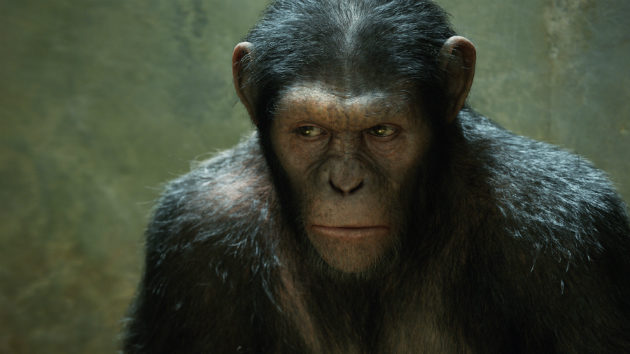 Things have been a tad quiet on the Planet of the Apes front of late, but Deadline reports that the sequel to Rupert Wyatt's hit reboot — saddled with the unwieldy title Dawn of the Planet of the Apes, which instantly makes me think zombies are going to join in with our primate frenemies on the assault on mankind — has landed a new director in Matt Reeves (Cloverfield, Let Me In).

Wyatt did well with his franchise re-starting Rise of the Planet of the Apes (only his second film, following the festival hit The Escapist) so it was a bit surprising when he left the Fox sequel last month. The film only earned one Oscar nod, for Best Visual Effects, but notably sparked debate over the performance-capture as art thanks to Andy Serkis's work as ape Caesar.
Reeves demonstrated an innovative sensibility with Cloverfield and earned critical support with his most recent effort Let Me In, the Americanized remake of the kid vampire flick Let The Right One In. (Cue groan-worthy Hollywood puns: Did Fox let the right director in?) Given the effects work and close collaboration with WETA that the first Apes film involved, however, he's got a big job ahead of him in order to meet the Apes sequel's May 23, 2014 release date.
[via Deadline]