WATCH: Spirited Parker Posey Shakes Up Eric Mabius' Dullsville Life In Trailer To Price Check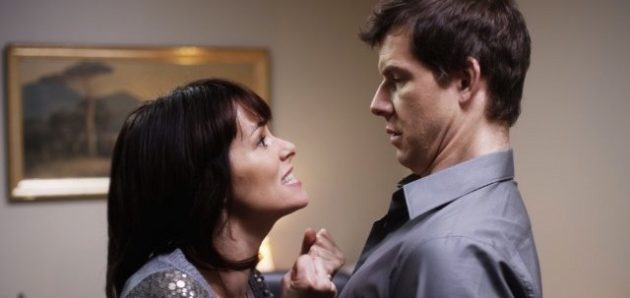 After watching this trailer, I think Parker Posey should consider launching some sort of bad-girl management inspiration seminar. Clearly, she's breaking a lot of corporate cardinal rules in this trailer to Michael Walker's Price Check — you know, like the one where you're not supposed to sleep with your employees — but just watch how Eric Mabius, the sad-sack manager  in her grocery store pricing and marketing department perks up over the course of this clip as he gets the focus of her manic attention. (The trailer plays after the jump.)
The scene of Posey throwing a tantrum in front of her boss by throwing herself on to the floor is a keeper, and reminds me of a few work situations that I've witnessed.  (At no time did my feet leave the ground.)  I also think this trailer handles a rather complex and difficult idea with great economy:  the clip manages to show Posey waking Mabius from his financially strapped sleepwalker's life and then propelling him into chaos, especially on the home front.  The scene of his wife smelling his dirty dress shirt says volumes about the pain to come.  Check out the rest below.
Follow Frank DiGiacomo on Twitter. 
Follow Movieline on Twitter.