High And Low: The Avengers Save Earth With Subtlety & Wit, Wong Kar-Wai's Characters Swoon With Style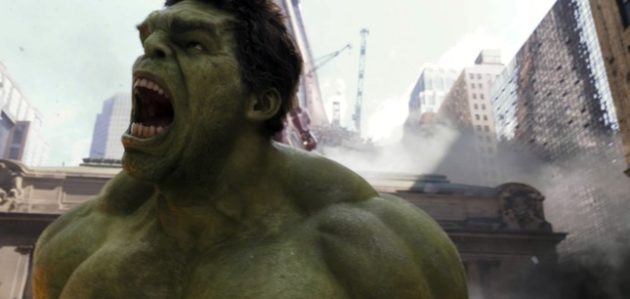 This week's Low(brow) choice may have been a box-office-record-smashing mass-appeal hit, but it's also a genre classic that sneaks a healthy dollop of wit and even subtlety into its comic-book storyline.  On the High side: two swoony love stories from a modern master. With movies this good, labeling almost seems beside the point.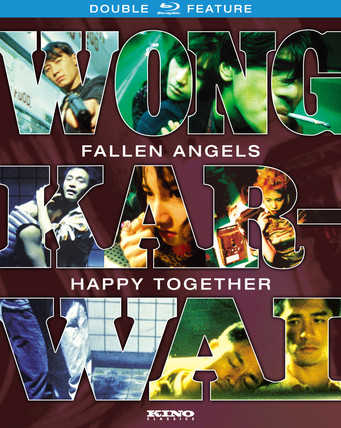 HIGH: Wong Kar-Wai Blu-Ray Double Feature: Fallen Angels and Happy Together (Kino Lorber; $49.95 Blu-Ray)
WHO'S RESPONSIBLE: Both films: Written and directed by Wong Kar-Wai. Casts: Leon Lai, Takeshi Kaneshiro and Karen Mok (Angels); Tony Leung and Leslie Cheung (Happy).
WHAT'S IT ALL ABOUT: Fallen Angels tells a tale originally designed to be part of Wong's Chungking Express, about a lovesick hit man (Lai), a mute guy with a talent for breaking and entering (Kaneshiro) and a girl named Blondie (Mok). Although, as with most films by this auteur, what happens to these characters is less important than how they're lit and what music they listen to. In the ironically-titled gay romance Happy Together, Lai (Leung) and Ho (Cheung) travel from Hong Kong to Argentina in an attempt to repair their thoroughly dysfunctional relationship. It doesn't help. (The Tony Leung Chiu-Wai of this film starred in John Woo's Hard-Boiled and Wong's In the Mood for Love, and is not to be confused with Tony Leung Ka-fai from The Lover.)
WHY IT'S SCHMANCY: Wong and his frequent collaborator, cinematographer Christopher Doyle, create heartbreaking visual tone poems that are unique among contemporary movies. These aren't the kinds of films where you ask "What's it about?" or "What happens?" Instead, you have to let them take you where they want — on their terms and at their own pace. But if you're patient enough, Wong will guide you into his characters' hearts and heads, and the rewards are immeasurable. In this context, a glance, a pop song or even a color can speak volumes.
WHY YOU NEED TO BUY IT (AGAIN): Not every director's work makes a big leap in going from regular DVD to hi-res Blu-Ray, but Doyle is one of the great visual artists in film right now, and the crisper you can see his amazing images, the better. (All the more reason to get psyched about the upcoming In the Mood for Love Blu-Ray coming next month from The Criterion Collection.) This double-feature collection doesn't skimp on the extras, either: Angels offers three behind-the-scenes featurettes and an interview with Dolan. Happy Together includes a making-of doc (Buenos Aires Zero Degree) and a 2008 conversation with Wong from the Museum of the Moving Image.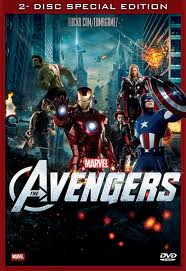 LOW: The Avengers (Walt Disney Home Entertainment; $29.99 DVD, $39.99 Two-Disc Blu-Ray Combo, $49.99 Four-Disc Blu-Ray Combo)
WHO'S RESPONSIBLE: Written and directed by Joss Whedon, from a story by Whedon and Zak Penn, based on the comic book by Stan Lee and Jack Kirby; starring Robert Downey, Jr., Samuel L. Jackson, Mark Ruffalo, Jeremy Renner, Chris Hemsworth, Chris Evans, Scarlett Johansson, Clark Gregg.
WHAT'S IT ALL ABOUT: Oh, like you don't know: Loki (Tom Hiddleston) finally gets his hands on the Cosmic Cube that's been bouncing through most of the previous Marvel superhero movies, and it takes the combined might of Iron Man (Downey), the Hulk (Ruffalo), Thor (Hemsworth), Captain America (Evans), Black Widow (Johansson) and Hawkeye (Renner) to save the planet from alien invasion.
WHY IT'S FUN: Whedon gets the appeal of superhero comic books in the same way that Raiders of the Lost Ark demonstrated Lucas and Spielberg's instinctual understanding of what made old-school adventure serials so fun. (For all the successes of the Spider-Man movies, for instance, you'd never know that the comic-book character was a one-liner-spouting sarcasm machine.)  While Whedon never underplays the high stakes of the plot, he lets these characters be funny, bitchy and untrusting of each other before they bond through their shared adventures. It's an epic, breathtaking pop thrill ride that doesn't spare the smarts or the endorphins.
WHY YOU SHOULD BUY IT: Seeing as how it's one of the most successful movies ever made, The Avengers comes to home video in a number of different incarnations, including a four-disc set that includes a 3D Blu-Ray option. The extras themselves are plentiful, if not earth-shaking, and include a Whedon commentary, star-packed making-of shorts, a look at the visual effects, deleted scenes, a gag reel and a Soundgarden music video. And if you're springing for the 3D set, you'll get Item 47, the first of a promised series of Avengers-related short films.
Alonso Duralde has written about film for The Wrap, Salon and MSNBC.com. He also co-hosts the Linoleum Knife podcast and regularly appears on  What The Flick?! (The Young Turks Network).  He is a senior programmer for the Outfest Film Festival in Los Angeles and a pre-screener for the Sundance Film Festival. He also the author of two books: Have Yourself A Movie Little Christmas (Limelight Editions) and 101 Must-See Movies for Gay Men (Advocate Books).
Follow Alonso Duralde on Twitter. 
Follow Movieline on Twitter.