Restored 1928 Silent Hitchcock Film Champagne To Be Streamed Sept. 27 On The Space (Hic!)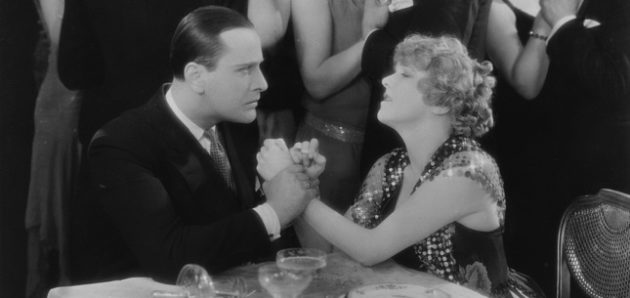 Break open the bubbly! Alfred Hitchcock's newly restored silent comedy, Champagne will get be streamed live and exclusively on the visual arts website The Space on Thursday at 7:30 p.m. Greenwich Mean Time (or 3:30 p.m. Eastern time).  Champagne (1928) was Hitch's eighth film as director and tells the story of a playgirl (Betty Balfour) living off the profits of her father's champagne business, and her father's plan to get rid of her fiance, who he suspects is a gold-digger. Father knows best!
The restoration premiere  of Champagne will be accompanied by a specially commissioned new score performed live by British Composers Award winner Mira Calix. and, according to The Space, the film will only be available to watch during the Sept. 27 live stream.
In preparation for the premiere, Hitchcock fans can also watch four documentaries about the filmmaker that are available on demand at the site, including  Hitchcock at the Picture Palace and Hitchcock's Pleasure Garden, which is about his directorial debut.
The Champagne is being offered as part of The Space's BFI Beginnings showcase of first or early films by key British filmmakers including Ridley Scott and Ken Russell.
Follow Frank DiGiacomo on Twitter.
Follow Movieline on Twitter.