Marion Cotillard To Be Honored In Early Awards Ceremony; Walt Disney Eyes Flamingo Kid Remake: Biz Break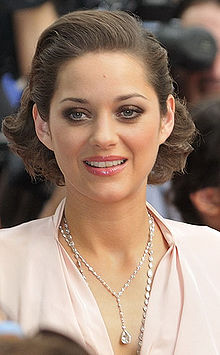 Also in Thursday morning's round-up of news briefs, the Tokyo International Film Festival releases details of its films for its 25th anniversary edition. Universal has removed the director from an upcoming Keanu Reeves epic. And Mexico names its Oscar contender for Best Foreign Language consideration.

Tokyo International Film Festival Sets Lineup
Recent Toronto titles No by Pablo Larrain, What Maisie Knew by Scott McGehee and David Siegel and Nick Cassavetes' Yellow will screen in the competition at the 25th anniversary of the festival, which will screen around 300 films. The Tokyo International Film Festival takes place October 20 - 28. Details about the lineup can be found here.
Around the 'net…
Marion Cotillard to be Honored at 16th Hollywood Film Awards
The Best Actress Oscar-winner (La Vie en Rose) will be feted at the first awards show of the 2012 Oscar season at a gala on October 22nd. In her latest film Rust and Bone by Jacques Audiard, she plays a paraplegic who finds help from an unlikely suitor, THR reports.
Universal Removes Director of Keanu Reeves Film
The studio assumed control of editing the samurai epic 47 Ronin from Carl Rinsch after the film's budget ballooned to $225 million. The story is based on a Japanese legend in which a group of early 18th century samurai avenge the death of their master. The Hollywood 3-D version also adds fantasy elements such as giants and witches, The Wrap reports.
Walt Disney Set for Flamingo Kid Remake
Brett Ratner's Rat Entertainment and Michael Phillips' Lighthouse Productions will produce the remake of the 1984 feature that starred Matt Dillon. In it he played a high school grad who gets a job at the Flamingo Club and is mentored by the club's owner. He soon grows disdainful of his blue collar roots and longs for the privileged life the club offers, but it comes with a price, Deadline reports.
Mexico Names After Lucia as it's Oscar Contender
The film by Michel Franco had its world premiere in the Cannes Un Certain Regard section where it won a prize. The film centers on a father and daughter who move to a new town and face the challenges of change, THR reports.