WATCH: Gandalf And The Gang Are All Here In Second Trailer For The Hobbit: An Unexpected Adventure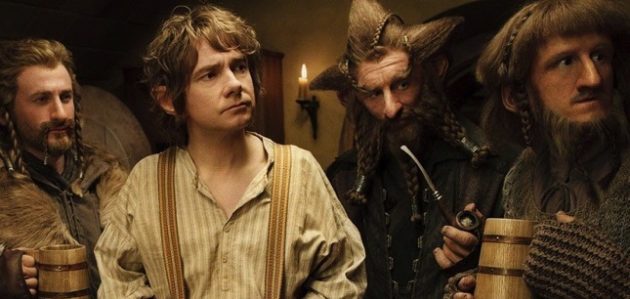 "Home is now behind you. The World Is Ahead," Ian McKellen, as Gandalf,  says in voiceover in this latest official trailer from Peter Jackson's first installment of The Hobbit trilogy, which is subtitled,  An Unexpected Journey. The movie is set for release on Dec. 14, and the trailer offers glimpses of Martin Freeman as Bilbo Baggins, McKellen as Gandalf, a CGI-assisted Andy Serkis as Gollum, Cate Blanchett as Galadriel and Hugo Weaving as Elrond. And what would a Hobbit trailer be without lots of swordplay, dwarf comedy and portentous pronouncements from the always-top-notch McKellen as Gandalf. My favorite:  "Why Bilbo Baggins?  That is because I'm afraid — and he gives me courage." Must be the hairy feet.
Behold, ye hirsute bi-peds:
Follow Frank DiGiacomo on Twitter.
Follow Movieline on Twitter.