Twilight's Peter Facinelli Heads to Thriller Gallows Hill; Sarah Polley, Kristen Wiig Pics Picked Up: Biz Break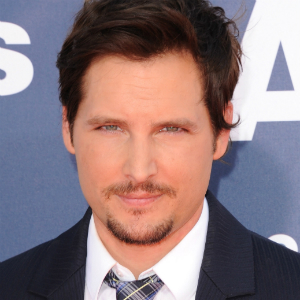 Also in Tuesday morning's round-up of news briefs, the European Film Awards named 47 films to be considered for nomination for its December 1 ceremony. Oscar-nominated filmmaker Sarah Polley's latest Toronto title is headed to theaters. IFC Films picks up a thriller. And Kristen Wiig and Annette Bening's comedy is also en route to a theater near you.

European Film Awards Name 47 Films Including Toronto/Cannes Titles on Nominations List
Cannes winner Amour, Rust and Bone and Ken Loach's The Angel's Share made the list of films that are on the list for European Film Awards nominations. 31 European countries have films along the 47. In the coming weeks, the 2,700 members of the European Film Academy will vote for the nominations in the different award categories. The nominations will then be announced on 3 November at the Seville European Film Festival in Spain. The 25th European Film Awards with the presentation of the winners – streamed live on www.europeanfilmawards.eu - will take place in Malta on 1 December.
Toronto's Stories We Tell Heads to Theaters
Oscar-nominated filmmaker Sarah Polley's Stories We Tell has been picked up by Roadside Attractions and plans an early 2013 release. In the doc, she assembles a montage of home movies, interviews, and narration to examine the repercussions of long-held family secrets that come to light.
Breaking the Girls Heads to U.S. Theaters
The Jamie Babbit thriller will have a limited theatrical release in the U.S. Starring Madeline Zima (Californication and Agnes Bruckner (Blood and Chocoate, the film is the story of a university student who, when slandered by a hostile classmate, is befriended by the manipulative Alex (Zima) who proposes the perfect, untraceable crime - to kill each other's archenemies.  When Alex actually goes through with it, Sara finds herself being framed for murder.
Around the 'net…
Peter Facinelli Eyes Supernatural Horror Gallows Hill
The Twilight saga star is set to join the cast in Gallows Hill, directed by Victor Garcia. The story follows an American (Facinelli), "widowed from his Colombia-born wife, who flies to Bogota with his new fiancée (Myles) to retrieve his rebellious teenage daughter Jill (Ramos). After a car accident leaves them stranded in a rundown isolated inn, they discover the old innkeeper has locked a young girl in the basement and their decision to set her free has unintended consequences," THR reports.
Imogene Heads to Theaters
The dysfunctional comedy starring Kristen Wiig and Annette Bening has been picked up by Lionsgate and Roadside Attractions in Toronto. In the film directed by Shari Springer Berman and Robert Pulcini, Wiig plays a playwright who stages a fake suicide attempt in reaction to losing her job, getting evicted and getting dumped by her boyfriend, Deadline reports.