WATCH: 'Lincoln' Teaser Offers First Glimpse Of Spielberg Biopic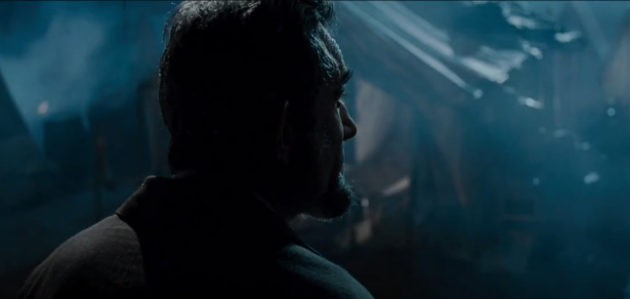 Ahead of Thursday's trailer premiere, Steven Spielberg and Co. have released a first-look teaser for Lincoln, starring Daniel Day-Lewis as the 16th President of the United States. Get a taste of what Spielberg has in store with this somber (but stirring!) bit of footage from the film.
Gettysburg Address, y'all! I like the conceit of Lincoln hearing his own inspirational words recited back to him, feeling his impact on his fellow man even in the sparest of moments in what looks to be a quiet Union encampment.
Synopsis:
Steven Spielberg directs two-time Academy Award® winner Daniel Day-Lewis in "Lincoln," a revealing drama that focuses on the 16th President's tumultuous final months in office. In a nation divided by war and the strong winds of change, Lincoln pursues a course of action designed to end the war, unite the country and abolish slavery. With the moral courage and fierce determination to succeed, his choices during this critical moment will change the fate of generations to come.
Lincoln hits theaters on November 9 and stars Joseph Gordon-Levitt, Sally Field, Tommy Lee Jones, David Strathairn, Lee Pace, Jackie Earle Haley, John Hawkes, and more.
Follow Jen Yamato on Twitter.
Follow Movieline on Twitter.