30-Year-Old E.T. Will Return Home (To Theaters) For One Night In October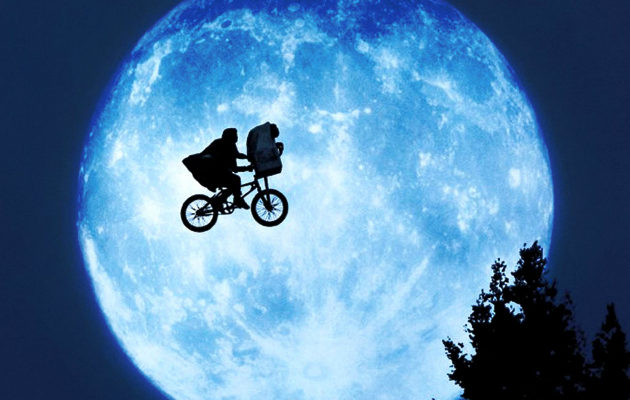 In honor of its 30th anniversary (and to promote the upcoming Blu-ray release, ka-ching!), Steven Spielberg's E.T. The Extra-Terrestrial will return to theaters in October for a one-night only special engagement in October, via Fathom Events. As a bonus, the digitally-remastered film will be accompanied by making-of materials and a remembrance by Drew Barrymore — Gertie! — and, probably, buckets full of Reese's Pieces.

From Universal Pictures:
"TCM Presents 'E.T. The Extra-Terrestrial' 30th Anniversary Event" will take place Wednesday, October 3 at 7:00 p.m. local time, with special matinee screenings in select theaters at 2:00 p.m. local time. Presented by NCM® Fathom Events, Turner Classic Movies (TCM) and Universal Pictures as part of the studio's 100th Anniversary celebration, the event features the all-new, digitally remastered feature film, as well as a special taped introduction by TCM host Ben Mankiewicz, who will take audiences through the making of this modern classic. Fans will discover how Spielberg came up with the idea for "E.T." and learn what working on the film was like for the film's three young stars. As an added treat, Drew Barrymore, who plays Gertie in the film and who currently co-hosts TCM's "The Essentials" showcase, shares what the film means to her 30 years later."
I'm not a huge fan of these simultaneous digital projection events, but it could be a very special big screen first-viewing for parents with tots of their own. I mean, it's E.T.! Tickets and more info here.