Michael Moore, Others Lose WikiLeaks Founder Bail Money; Chris Dodd Gives Thumbs Up to Dems Stance On Intellectual Property: Biz Break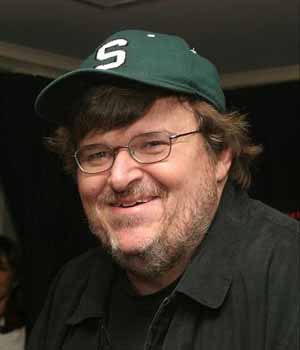 Also in Wednesday morning's round-up of news briefs, director Ben Wheatley boards a project set in the 17th century. Scott Derrickson eyes a paranormal police thriller. And the Toronto International Film Festival's Capital gets a deal.

Ben Wheatley Eyes Psychedelic A Field in England
The Kill List director's next project is described as a 17th century tale set during the English civil war. The story written by him and wife/creative partner Amy Jump revolves around the aftermath of a large battle in which a group of deserters is captured by an alchemist (Kill List's Michael Smiley) and his henchman, The Guardian reports.
Scott Derrickson to Direct Beware the Night
Derrickson (The Exorcism of Emily Rose) will direct the paranormal police thriller. The story is set in New York and follows a police officer who investigates real-life demon possessions, exorcisms and werewolves after dark, The Wrap reports.
Michael Moore, Ken Loach, Others Lose Julian Assange Bail Money
Filmmakers Michael Moore and Ken Loach as well as socialite Jemima Khan and publisher Felix Dennis have lost £200,000 ($317,130) in bail money they had provided for the WikiLeaks founder after he fled to the Ecuadorian embassy over the summer to avoid extradition to Sweden where he faces sexual assault charges. Oliver Stone, Danny Glover and Bill Maher were among the signers of a petition earlier this summer requesting that Ecuador accept Assange's asylum request, THR reports via the Guardian.
MPAA's Chris Dodd Praises Democratic Party Stance on Intellectual Property
The former Democratic senator gave his approval to the Democratic Party platform position on internet freedom and intellectual property a week after saying similarly about the Republican Party platform's position about the two issues. Dodd said he was "pleased" adding that it "reinforces the critical importance of protecting America's intellectual property while ensuring the free flow of information on the internet," THR reports.
Political Suspense thriller Capital Heads to Theaters
Cohen Media group has picked up the Toronto 2012 title directed by Costa-Gavras. The film centers on a head of a giant European investment bank who desperately clings to power when an American hedge fund company tries to buy them out. Gabriel Byrne stars, Deadline reports.