Linklater, Hawke, And Delpy Went Ahead And Filmed Before Midnight: First Look At The Before Sunrise Threequel
Apparently Richard Linklater, Ethan Hawke, and Julie Delpy went ahead and filmed Before Midnight, their sequel to Before Sunrise and Before Sunset, without telling anyone about it. But there's something about the loose intimacy of Céline and Jesse's ambling, every now and again relationship that makes the idea of the trio making their next movie in secret so fitting. Hit the jump for the first image of Hawke and Delpy in the Greece-set Before Midnight, which will court buyers this week at Toronto.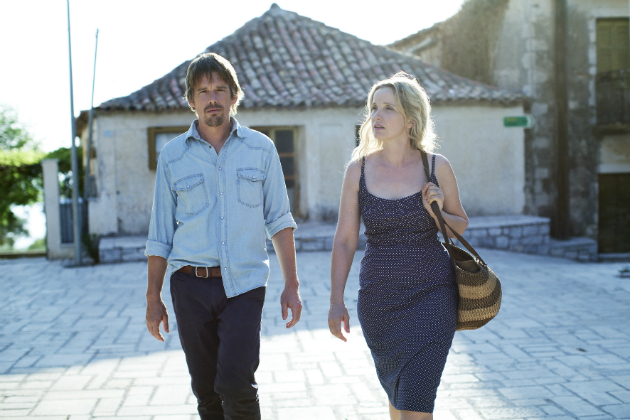 According to Deadline, filming wrapped yesterday.
The trio, who share writing credits again after earning a Best Adapted Screenplay nomination for Before Sunset, issued the following statement: "It's great to be back together again, this time in beautiful Greece to revisit the lives of Celine and Jesse nine years after Jesse was about to miss his flight."
[Deadline]